When it comes to webinar software for small businesses to choose from, the options can be overwhelming. There are so many different options available that it's hard to know where to start.
We've done the hard work for you by looking at all of the best webinar platforms and narrowing them down to a few key products that we think are worth considering. In this article, we'll take an in-depth look at each of these online meeting tools and explain why they made our list.
Table of contents
The webinar provider you choose depends on your business goals
Regardless of your goal, you should be able to find a webinar platform that meets your needs.
To generate leads and connect with customers
To sell products or services
To educate customers about a topic related to your business
To train employees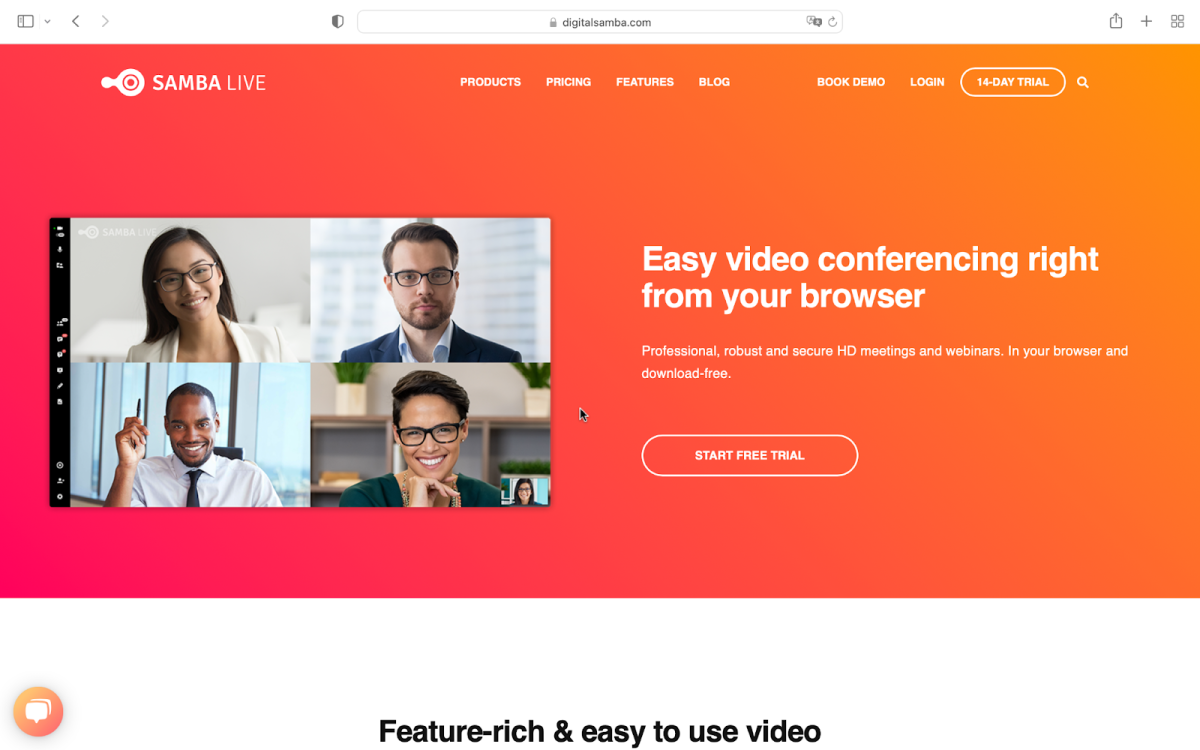 Digital Samba is the most popular webinar platform for small businesses. It's cloud-based, so your data will be safely stored in the cloud, and you won't have to worry about hardware maintenance or software upgrades. It also has a free version if your company is just getting started with webinars.
Digital Samba is also the only webinar provider on this list that is natively European. So, if you are planning on having webinars with people from the EU, GDPR compliance and lag may potentially impact even your small business there. Digital Samba takes care of European compliance and user security as well or better than anyone else on this list.
The price point of Digital Samba is low compared to other platforms—especially its competitors in this guide. The main reason why Digital Samba is able to offer such low prices is because it doesn't charge extra fees for things like video conferencing or background music during a webinar (both of which cost extra on Zoom).
Zoho Meeting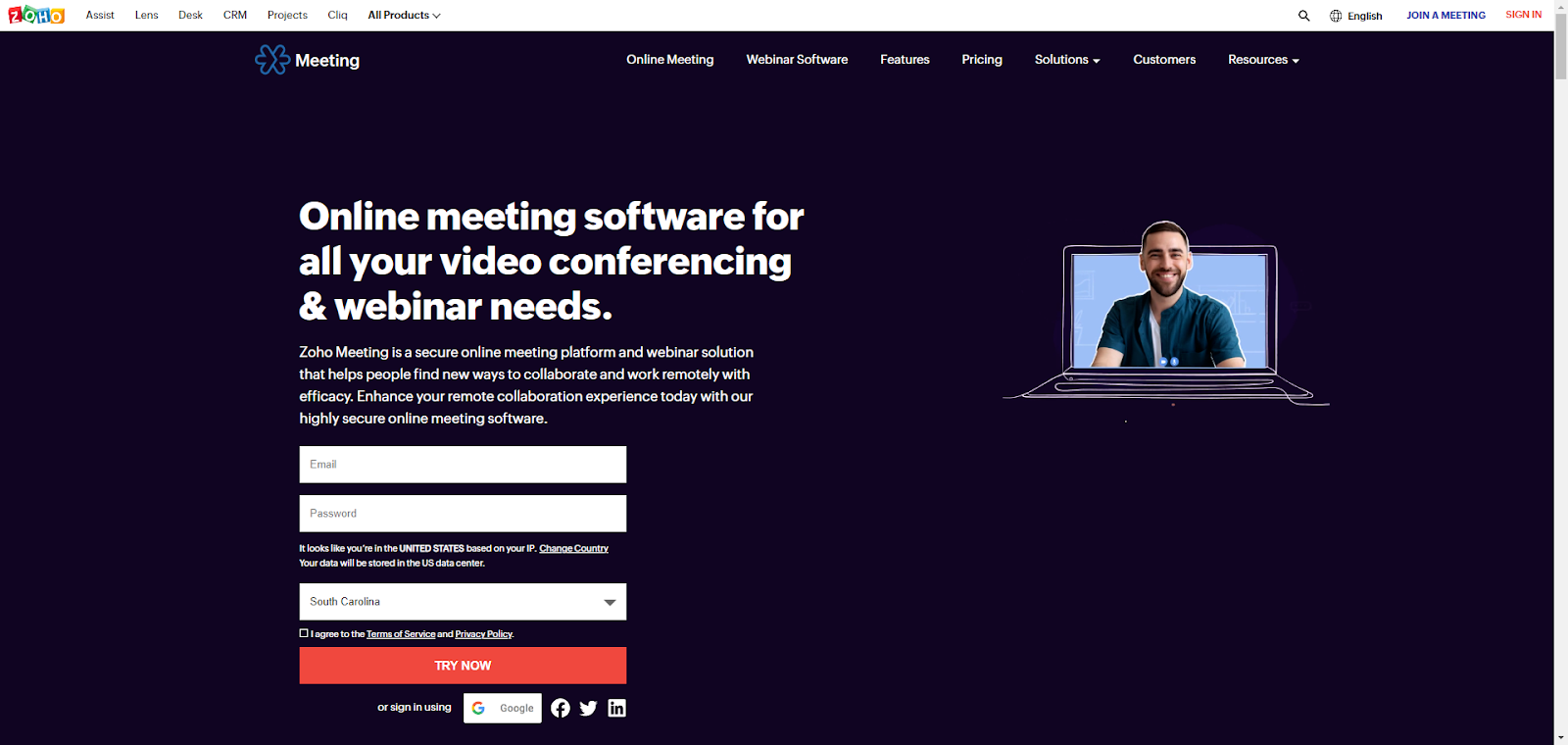 Zoho Meeting is a webinar platform that's free for up to 10 participants, and it offers a lot of features. It's easy to use, reliable and secure. You can trust Zoho Meeting with your data because they encrypt all online communications between users and their servers.
If you're looking for an easy way to host a webinar without having to worry about any technical details, Zoho Meeting is a good choice. They offer a free trial if you want to try it before signing up.
Zoom

Zoom is a cloud-based meeting platform that lets you host video conferences, webinars and more. It's good for small businesses because it's easy to use, affordable and comes with many features that larger companies need.
It allows up to 100 attendees on a free account (which is great for small businesses), offers audio-only meetings and allows you to record your session. This can be useful if attendees want to watch the recording later or you want to post it on YouTube or another website.
Zoom also offers customer care tools like chat support as well as 24/7 phone support if needed. They offer several pricing options including monthly subscriptions starting at $14 per month per user but can get expensive quickly depending on your needs; there are also paid upgrades available at higher price points.
Google Meet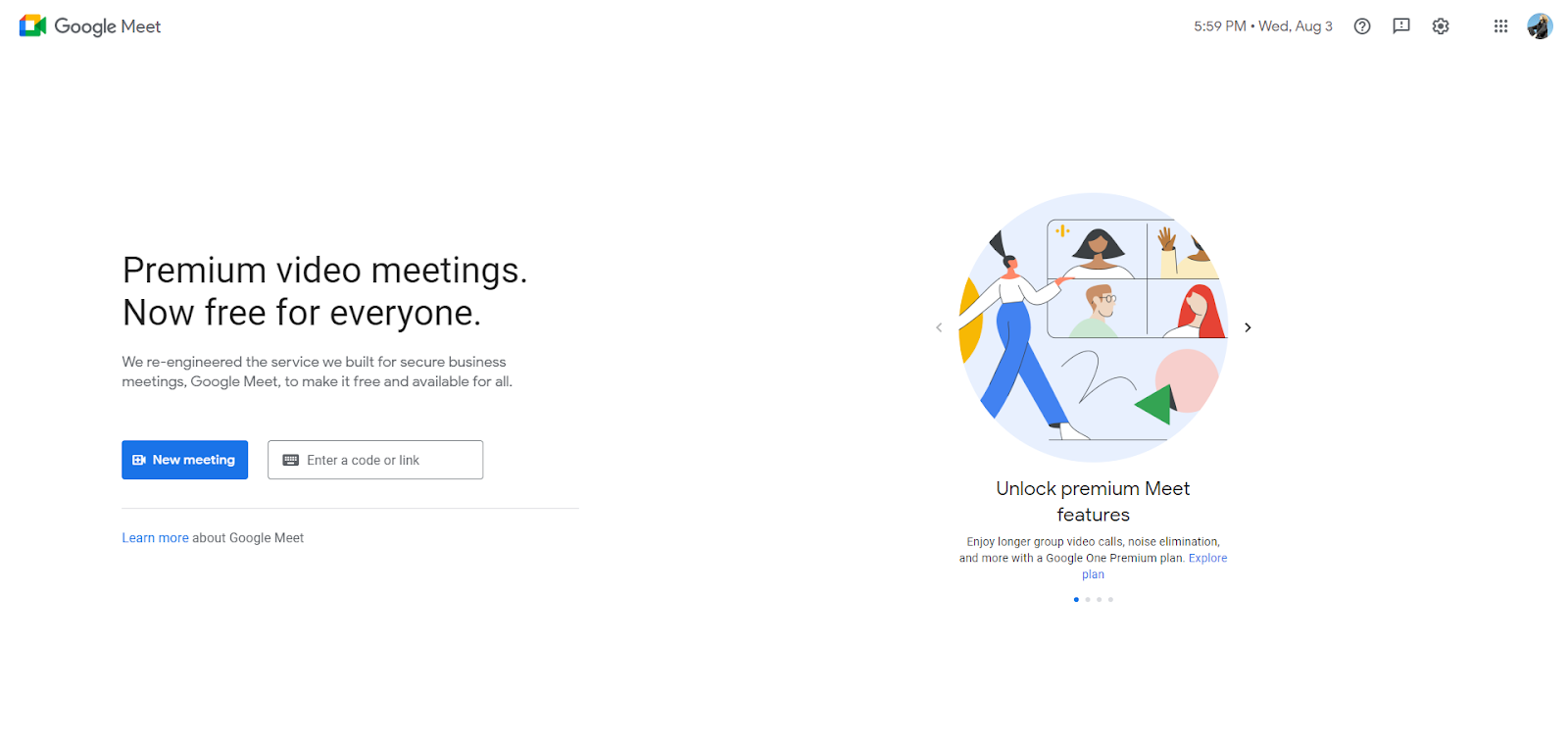 Google Meet is a good choice if you want to host a webinar with your small business. It has an easy-to-use interface, great features and tools, and it's free.
Google Meet has a mobile app that allows you to participate in meetings from anywhere at any time. The app lets you share content during meetings as well as record audio files or video clips when needed.
The web interface for Google Meet is also very easy to use with all essential functions on the main page such as dialling into calls and adding participants.
It also lets users share their screens during the meeting so everyone can see what they are doing in real-time. Users can also invite guests via email using different invite links that were generated for each participant individually.
GoToWebinar
GoToWebinar is an option for small businesses that want to host webinars with a large number of attendees. It's a popular choice because it offers both free and paid plans—the cheapest paid plan costs less than $15 per month—and allows users to view and share their screens during the webinar.
The platform also lets users record their sessions so they can replay them later. The only drawback is that GoToWebinar doesn't allow sharing by default; instead, you have to set up a shared URL in advance if you want participants to see each other's screens or collaborate on documents during your online presentation.
Demio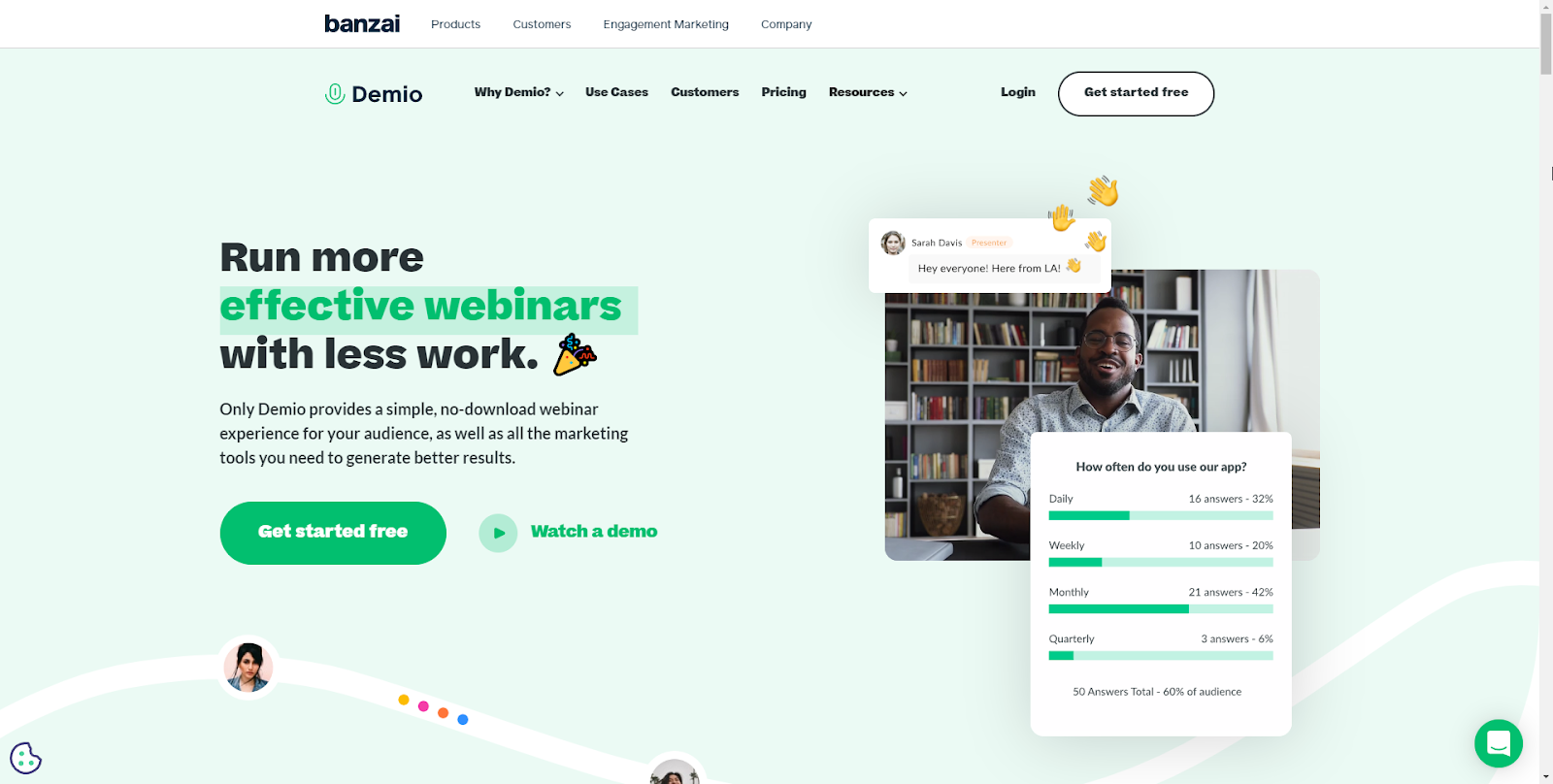 Demio is an option if you want to host a webinar for a small group of people. Unlike the other platforms we've looked at, Demio has no limit on attendees. However, there are some restrictions:
You can only have one webinar per month (the limit is 25 participants).
The platform is designed for small businesses, so if you're thinking of hosting a webinar with hundreds or even thousands of attendees, this might not be the right option for you.
Webex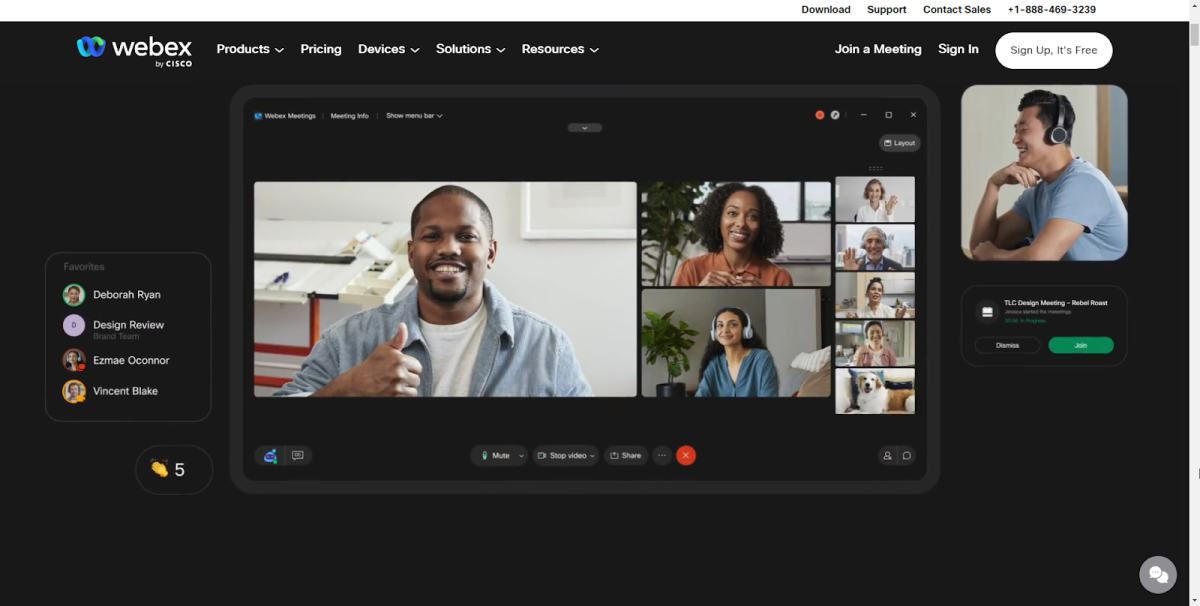 Webex is a paid webinar platform. You can schedule and host webinars for $19 per month, which includes software and support. You'll also have access to recordings of your webinars and the ability to share them on social media.
Webex has some basic features that make it helpful for small businesses, such as live chat and call recording. But it doesn't offer any advanced tools like surveys or polls, which could be valuable when running a webinar focused on gathering feedback from attendees (though you could add these manually in the Q&A section).
Livestorm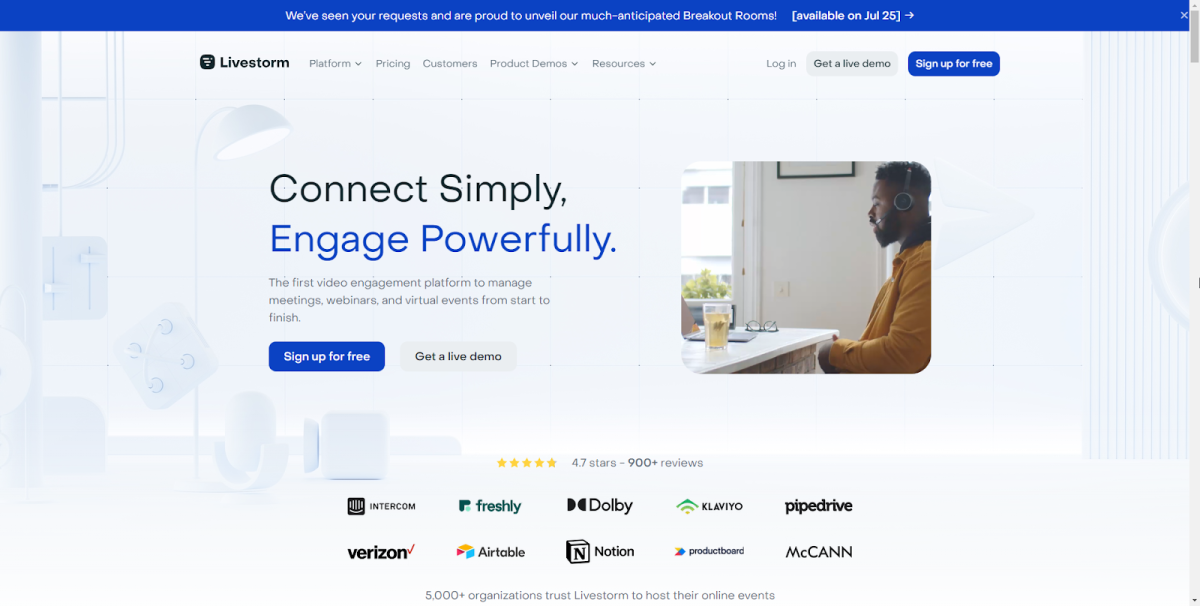 Livestorm is a cloud-based platform that allows you to create and host webinars, screen shares and presentations.
It's one of the best platforms for small businesses because it's easy to use and it has a great mobile app. You can also record all your webinars with Livestorm so you can share them with prospects or clients later on.
Livestorm doesn't require extensive technical know-how or IT support – almost everything is done through the cloud so you can access your webinar content from anywhere (if there's an internet connection).
Jitsi Meet Live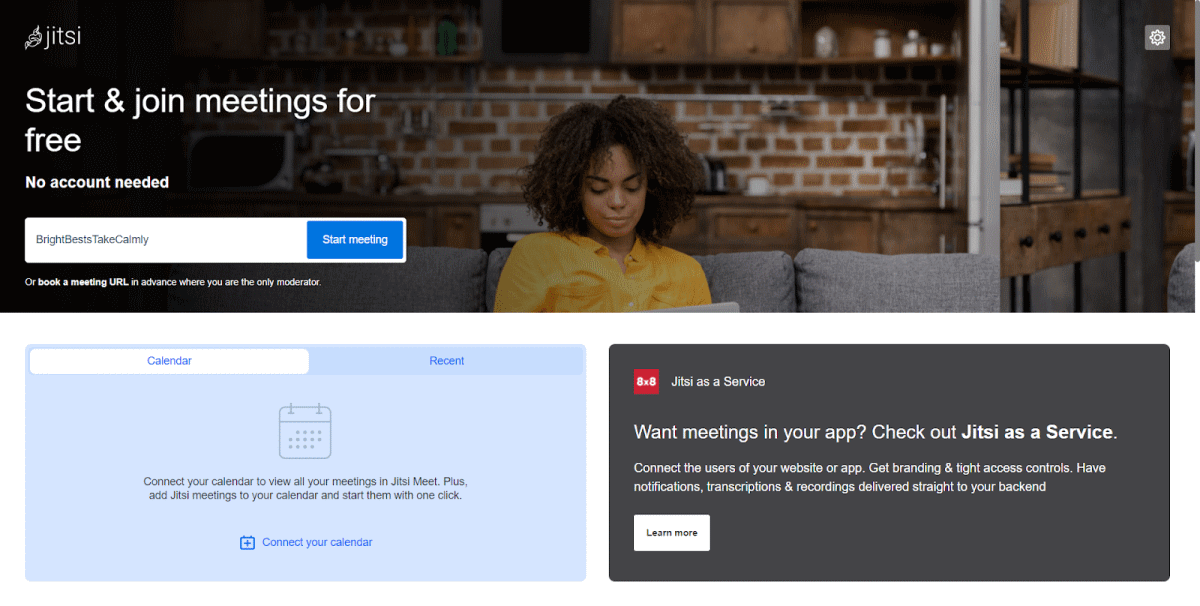 Jitsi Meet Live is a free, open-source, and privacy-respecting video conferencing and chat platform. It's a great solution for small businesses to conduct meetings as well as training sessions.
This webinar platform supports up to 50 participants at once in HD quality without any charge or extra payment required. The best feature of Jitsi Meet Live is that it comes with end-to-end encryption that ensures your privacy when using the platform.
Additionally, Jitsi Meet Live integrates with other popular services such as Google Hangouts Chat (formerly known as G Suite), Twitter DMs, Slack channels, HipChat rooms etc., meaning you don't need to install separate apps on your computer just so you can join in on meetings or training sessions held through these platforms.
Conclusion
We hope this article has helped you choose the best webinar platform for your business.
There are many options to consider, but don't despair—we know that making a decision can be difficult! If you have questions about what options might work best for you and your team, please contact us.