European video conferencing API & SDK
Pricing plans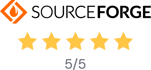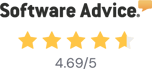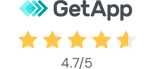 Free
Explore Digital Samba and start integrating our video API & SDK right away.
10,000 participation minutes
100% free. No credit card required.
Create
Perfect for hosting large video conferences with up to 100 participants.
25,000 participation minutes
100 concurrent participants
Monthly commitment, excl. VAT.
Create S
Ideal for those who need multiple 1-on-1 video calls running simultaneously.
25,000 participation minutes
40 concurrent participants
Monthly commitment, excl. VAT.
Volume pricing
Full white label, E2EE security, higher capacity & high volume pricing.
Unlimited participation minutes
Unlimited concurrent participants
Unlimited concurrent sessions
Annual commitment.
Monthly fee
When you purchase a plan, you are creating a team, which is essentially an account. You are the owner of this team and can add team members to it.
Participation minutes
Each participant in a session consumes participation minutes, which are cumulatively added and measured against the total monthly minutes allocated within your chosen plan. Consumption can be tracked on the team dashboard.
Rooms
Rooms allow you to separate sessions based on distinct projects or departments, ensuring that each group has its own dedicated space for collaboration. Each room can be customised and has a unique URL. Each room can have one simultaneous active session.
Team members
Team members are people who help you integrate the platform into your website or app. The team owner can add or remove team admins and team members.
Concurrent sessions
The maximum number of active sessions in your account.
Concurrent participants
The maximum number of participants connected across all active sessions in your account.
Concurrent participants per session
The maximum number of participants connected in our session.
Concurrent video broadcasters per session
The maximum number of simultaneous participants with active videos in a single session.
Cloud recordings minutes
Initiating a recording triggers a per-minute fee, capturing the session's entirety from an observer's perspective. This process guarantees that only publicly shared content is documented, preserving the essence of the event for future reference.
60 minutes
Cloud storage minutes
Upon completion, recordings are securely housed within our infrastructure. Charges for the cumulative minutes of all stored recordings are applied at the close of your billing cycle. To reduce or eliminate this expense, consider downloading and removing recordings prior to the billing period's conclusion.
60 minutes
Extra participation minutes
An additional cost is incurred for usage beyond the allotted free minutes included in your plan. This per-minute charge ensures uninterrupted service and enables continued collaboration without restrictions on your account.
Captions minutes
The speech-to-text transcription service, available at a per-minute rate, elevates accessibility, empowering all attendees to effortlessly comprehend and engage in the discussion.
Take advantage of our high-volume discount offer
Languages
Select a language for the room UI. English, Spanish and German are currently supported. Please get in touch for additional languages.
Colour branding
Personalise rooms by customising the appearance of buttons, toolbars, and backgrounds for a unique visual experience.
Video SDK support
Use the client SDK to fine-tune the integrated experience in your applications, websites or platforms. Check our documentation for details on supported methods.
Friendly and vanity URLs
Use custom subdomains for your team and create easy-to-remember room URLs for a simplified join experience.
Virtual backgrounds
Add a personal touch and maintain privacy by obscuring private spaces with customised backdrops.
Dark mode
Experience reduced eye strain with Digital Samba's Dark Mode, optimised for comfort during long video conferences.
Favicon
Coming soon
Logo branding
Remove the Digital Samba logo or replace it with your own for a branded experience.
Remove Digital Samba badge
Remove the Digital Samba logo that is shown in the room, allowing for a more customised and professional appearance that reflects your organisation's identity.
CNAME / White-labelling
Complete the white-label experience with a CNAME record that points to your domain, giving your users the impression that the platform is yours.
Whiteboard
Let users collaborate visually using intuitive drawing and mark-up tools.
Cloud recordings
Record sessions directly on our secure servers and access them through the API for easy retrieval and management.
Group chat
Use the chat feature to exchange messages, share links and engage in text-based communication with participants.
Screen share
Share your screen, application windows or browser tab, enabling real-time collaboration with participants.
Participant list
See a list of connected participants and easily manage their permissions and roles.
Remote video & audio muting
Exercise control over participant audio and video feeds to minimise disruptions and maintain a focused and productive conference environment.
Waiting room
Choose who enters your session and when with your private event lobby.
Hand raise
Allow participants to take turns speaking without disrupting sessions.
Roles and permissions
Create tailored roles and permissions to suit your specific use case, accommodating a diverse range of user types, such as teachers, students, doctors or whatever you need.
Transcriptions (captions)
Leverage AI technology to generate transcriptions of spoken words, transforming them into easily accessible captioned text.
Breakout rooms
Boost your in-app video conference interactivity and productivity by splitting your audience into sub-groups.
Administration and security
GDPR compliant
Digital Samba meets all the requirements and obligations under the GDPR regulation, ensuring that your personal data is properly handled and safeguarded.
Hosted in European Union
Rest assured that your sensitive information is hosted on servers located within the EU, ensuring that it is compliant with the highest possible standards for data protection and privacy.
Robust infrastructure
Our server infrastructure partner provides a secure and dependable environment for high-quality video conferencing, with high-speed, low-latency direct peering connectivity to Internet Exchanges and robust security measures, including ISO 27001, PCI DSS, SOC 1, HIPAA, and NEN 7510 certifications.
Email and chat support
Get expert help from a dedicated support team with vast knowledge and experience, ensuring that your meetings run seamlessly without any technical hiccups.
Anonymised user IDs
Safeguard personally identifiable information with anonymous user IDs, enhancing platform privacy and security.
Token-based security
Manage entry to your rooms with JWT tokens, ensuring authorised access and enhanced protection for your sessions.
TLS / DTLS
Have confidence in the security of your data transmissions with industry-standard TLS/DTLS encryption on Digital Samba systems, which uses the strongest hashing algorithms and cypher suites available to prevent interception by eavesdroppers and hackers.
E2EE
Enable this feature to secure all video and audio streams, including shared screens, ensuring that the data is only accessible to the intended recipients and cannot be read or modified by unauthorised users.
Input into roadmap
Shape the future development of new features by providing feedback and suggestions, giving you the opportunity to have a say and ensuring that your needs and priorities are considered in the evolution of Digital Samba's products.
Private Slack channel
Get access to a dedicated Slack channel for your team to collaborate and communicate with us about your integration and project development needs, receiving personalised support throughout the process.
Priority integration support
Get the highest level of support for your integration-related inquiries, facilitating faster and more personalised assistance to ensure a smooth and efficient integration experience.
Stability & smooth connectivity
Video streams per page
The maximum number of participant videos that are displayed on the screen at the same time. May vary according to device and available screen space.
HD video
Choose to transmit HD video for an improved visual experience.
Mobile compatibility
Join sessions effortlessly from smartphones and tablets, ensuring a consistent experience across a range of devices.
Auto mode or tiled mode
Choose between an intuitive UI that follows the active speaker, or manually control the layout for a customised visual experience.
Audio devices check
Verify that your microphone and speakers are working correctly.
Device detection
Get helpful diagnostic feedback if your audio or video device is not recognised.
MOS Scoring
Experience proactive detection and resolution of connectivity issues, with valuable feedback provided to the participant.
Bandwidth management & optimisation
Benefit from advanced simulcast algorithms to efficiently allocate bandwidth, ensuring optimal video quality.
Full screen & pinning
Empower participants to concentrate on desired content by enabling full-screen view and pinning specific participants or presentations.
Join screen
Prepare yourself for the session by previewing and choosing your preferred devices before entering.
Get your project estimation today
FAQs
Find answers and general information quickly
What are the differences between the pricing plans?
Each of our pricing plans caters to different stages of a developer's or integrator's journey, offering unique features and benefits:
Free Plan: Choose this plan if you're looking to explore our platform and experience its ease of use. With HD video quality, mobile compatibility, and secure encryption, the Free plan provides 10,000 participation minutes per month, allowing you to assess the Digital Samba platform without any commitment.

Create Plan: With 25,000 participation minutes per month and advanced features like transcriptions, logo and colour branding, roles and permissions, this plan caters to more specific requirements. Create plan supports 100 concurrent participants and 5 concurrent sessions. Create plan is an ideal choice for individuals looking to integrate video call functionality into event platforms or webinar software solutions.

Create S: Create S provides the same free plan features as the Create plan, including 25,000 participation minutes, but it accommodates 40 concurrent participants and supports 20 concurrent sessions. Thus, the Create S plan is an ideal choice for solutions requiring the hosting of numerous one-on-one calls within the app at the same time.

Request a quote if you're looking to scale your business or need a powerful standalone solution for established enterprises. With 10,000,000 participation minutes per month, a private Slack channel, premium support, and a dedicated account manager, a custom plan tailored to your business ensures seamless integration and solidifies success.
We encourage you to sign up for a free account to experience our platform firsthand. If you find that you need more participant minutes or are keen on volume discount pricing, contact our friendly and knowledgeable team who are always at hand to offer further information and support.
How long does it take to set up Digital Samba?
The solutions provided by Digital Samba are easy to set up and deploy. The set-up time depends on which plan is being considered.
All our users have access to the video call API and SDK. The video calling API can
be embedded
in a few minutes.
What happens when I use up the participant minutes included in my plan?
When you have used all your plan minutes, you will automatically be transferred to our per minute usage model. Extra minutes will be charged at a rate based on your plan, so you won't experience service interruptions. You can track your consumptions in the dashboard and plan your expenditures.
Can I customise Digital Samba with my own branding?
Yes, full customisation is available. Customisation includes domains, vanity URLs, friendly URLs, logos, fonts, colours, registration/landing pages, layouts, and more. Contacts sales for more information.
Add customisable GDPR compliant WebRTC video conferencing to your product in days rather than years.