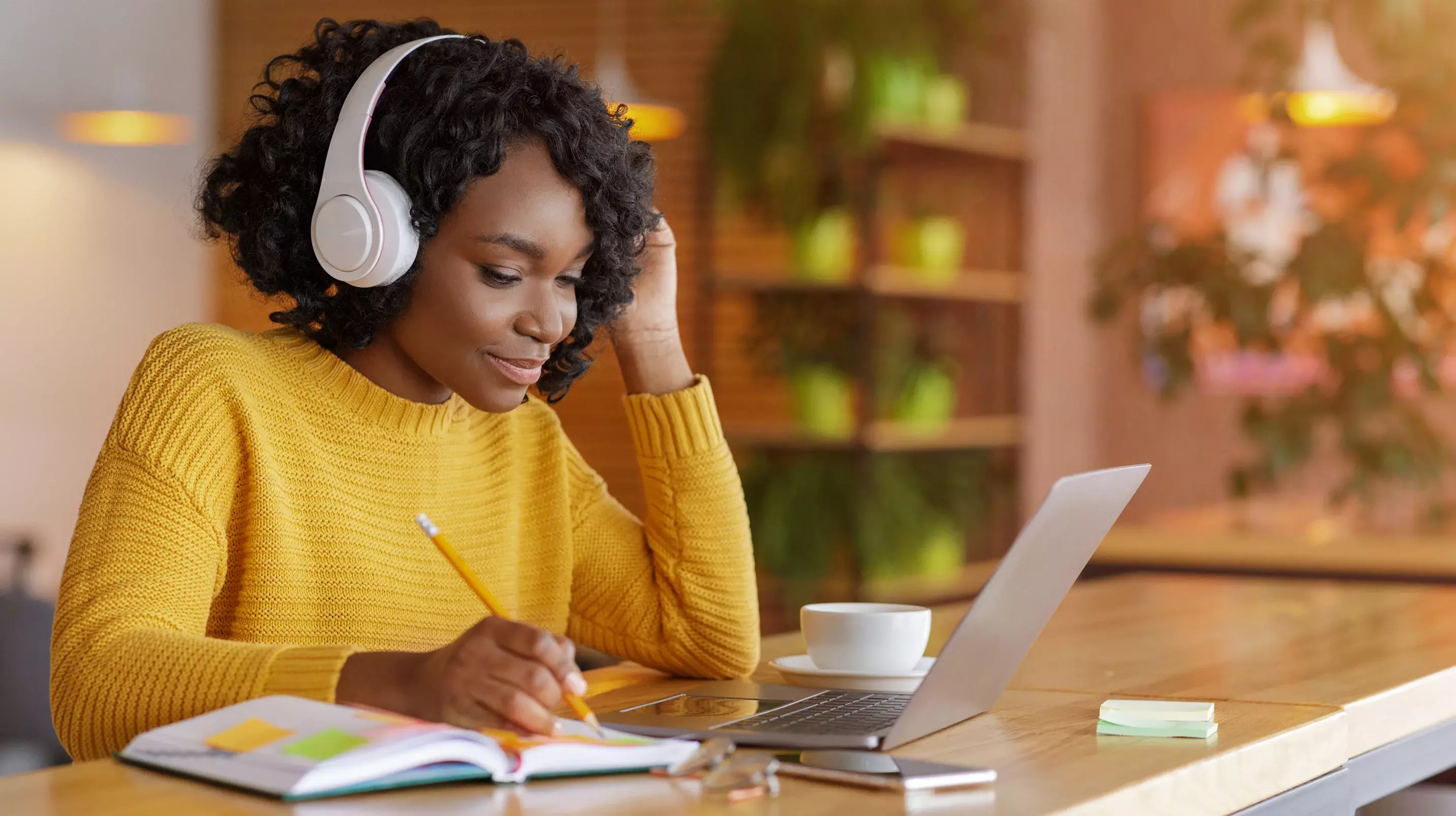 Digital Samba features
We provide businesses with award-winning communication solutions that work.
Digital Samba takes the stress away from hosting effective video conferences
Why Digital Samba
Host video conferences your brand deserves
Match your brand's style with cool features like custom colours, fonts, and more. Make your meetings look professional and beautiful.
Get more than just product support
With Digital Samba, you don't just get tech support. You get a partner. We offer our customers true, comprehensive support that goes beyond troubleshooting.
Host with confidence and peace of mind
Digital Samba's infrastructure, data handling and security meet industry-leading standards. You are backed up by European security and GDPR compliance.
Get ready for your video conferences
Stay organised and ahead of the curve with Digital Samba's advanced event scheduling features. Prepare your events for success.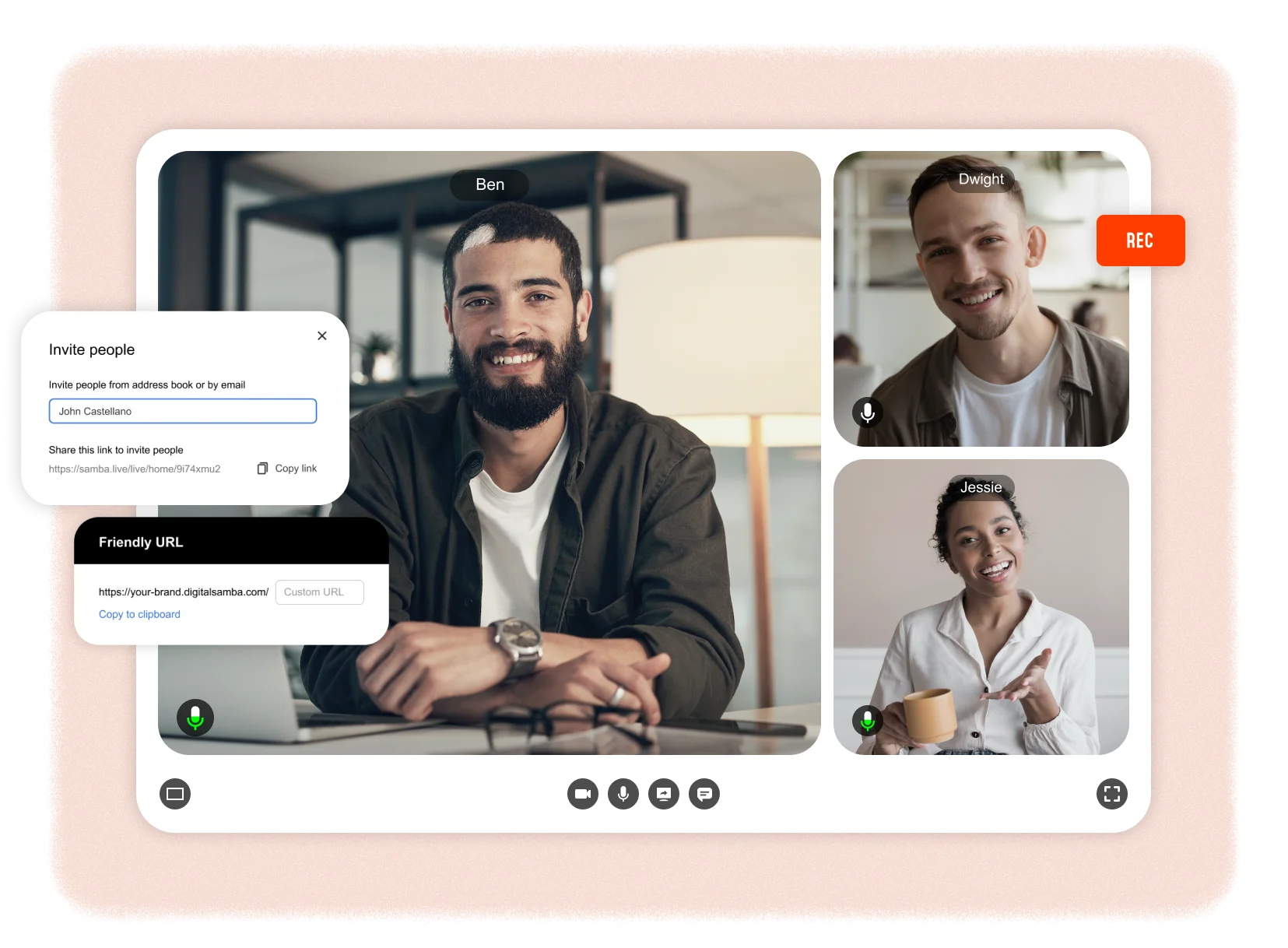 Event scheduling
Organise and promote your virtual events with automatic event scheduling. Plan meetings in advance using a single function.
Meeting rooms
Create your own permanent, password-protected meeting room with a friendly URL and custom branding.
One-click invites
Send one-click virtual conference invites and effortlessly sync them with Google and Outlook calendars.
Ready to get started? Contact us.
Unmatched event registration functionality
Digital Samba helps you manage every step of the meeting, webinar or virtual class registration process.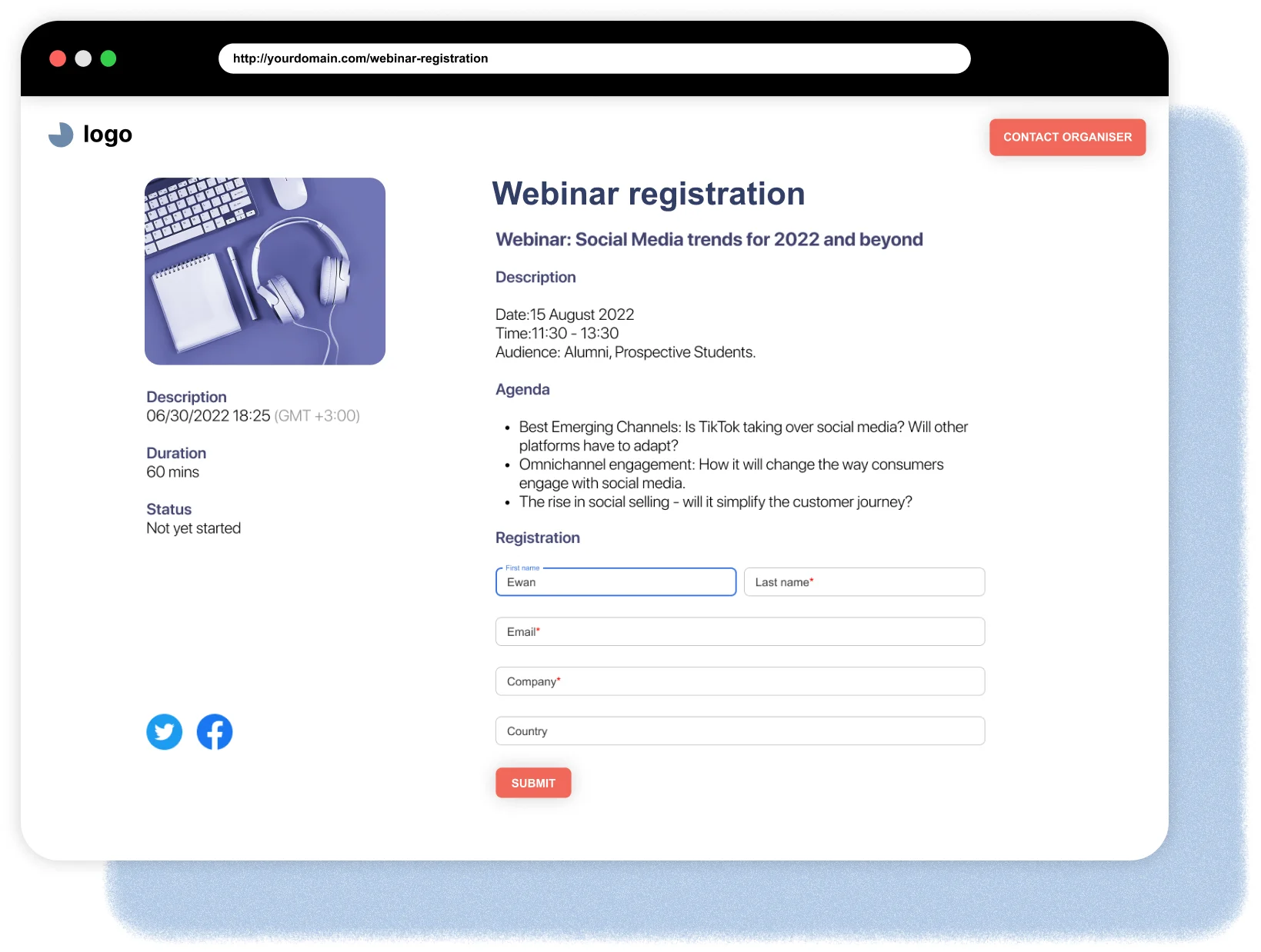 Landing pages
Create exciting, unique, and branded registration pages and thank-you pages. Promote your landing page with our social sharing tool.
Email notifications
Send out custom email invitations, follow-ups, and reminders, so attendees never miss your video conferences.
Registration forms
Use customised forms to attract attendees and gather useful information. Embed forms into any webpage to capture more registrants.
Take group collaboration to the next level
Use our huge range of interactive features to maximise engagement and create a memorable experience for attendees.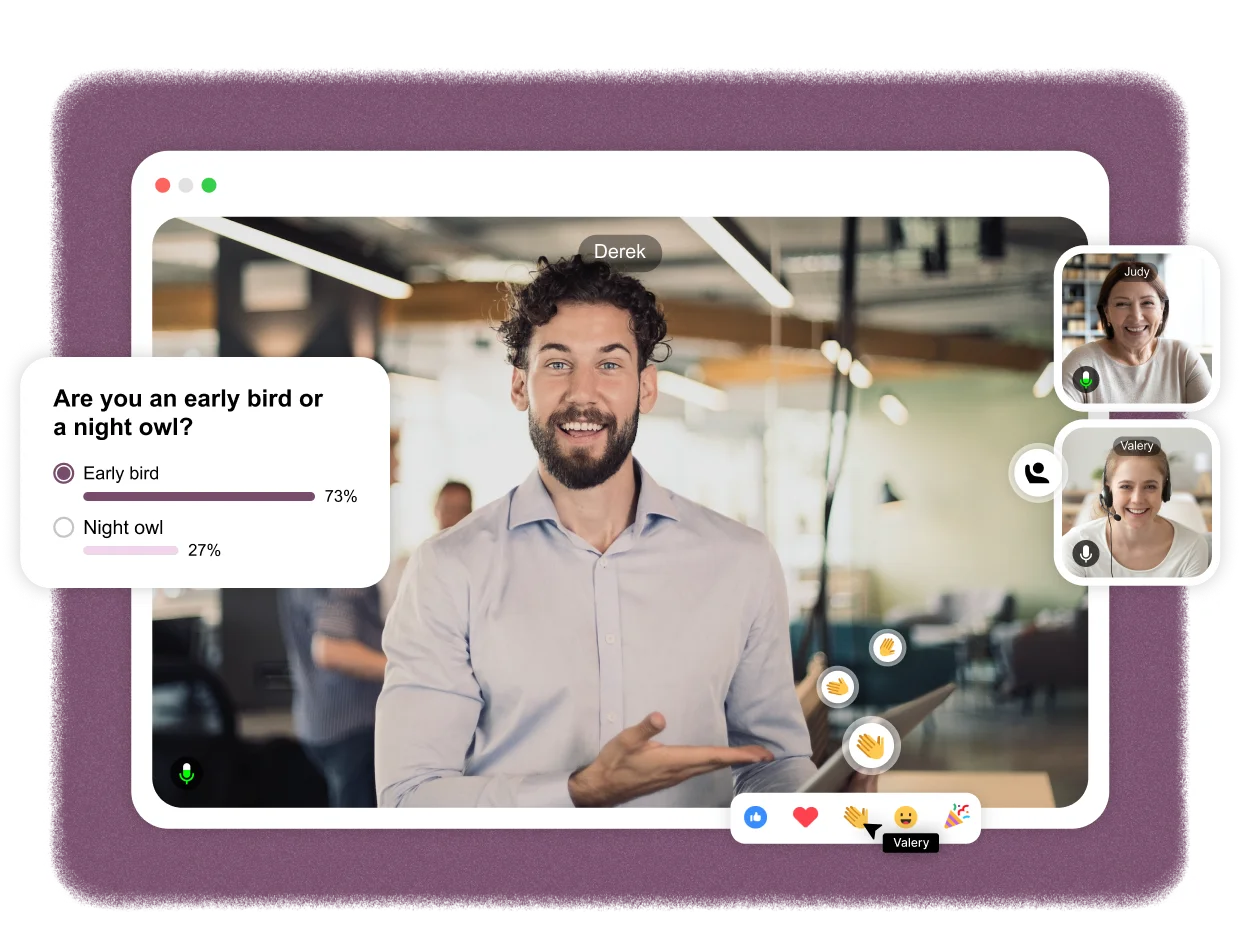 Collaboration tools
Built-in features like online chat, shared notes, polling, hand-raising, live Q&A, whiteboard, and breakout rooms, make your events structured and engaging.
Content library
Upload, share and store slides, audio, video, PDFs, spreadsheets, or even YouTube and Vimeo videos to your cloud-based media library.
Web apps
Integrate web apps like Google Docs and Miro. Work on them together within the Digital Samba platform.
Digital Samba is GDPR and SOC-1 compliant
Our highly secure European server infrastructure guarantees your data is safe and ensures you remain compliant with European legislation. Don't worry about deploying your own infrastructure and building your own solution to achieve compliance. Digital Samba has you covered. Enjoy Digital Samba functionality
Custom branding
Boost brand recognition with customised landing pages, rooms and emails, full white labelling available.
Custom branding
Whiteboard
Let users collaborate visually using intuitive drawing and mark-up tools.
Whiteboard
Q&A
Engage your video conference participants by hosting text or live Q&A with moderation capabilities.
Q&A
Screen sharing
Share your screen, app windows, or browser tabs without any lag or buffering.
Screen sharing
Mobile app
Provide a first-class mobile experience with hand raising, chat, Q&A, shared notes and more.
Mobile app
REST API
Embed Digital Samba video conferencing features directly into any software, app or website.
REST API
Polls
Create engaging custom polls for your video conferences and share the results.
Polls
Recordings
Capture webinars in full HD MP4 and store them in a secure cloud format.
Recordings
Live streaming
Instantly stream your events to Facebook, YouTube and Vimeo.
Live streaming
Waiting room
Choose who enters your video conference and when with your private event lobby.
Waiting room
Layouts
Arrange your screen tiles exactly as you want them with flexible layout modes, synced layouts, and predefined layouts.
Layouts
Breakout rooms
Boost your video conference productivity by splitting your audience into sub-groups.
Breakout rooms
Password protection
Password-protect your events and lock access to your meeting room after the session starts.
Password protection
File sharing
Efficiently move files from one user to another using our cloud infrastructure.
File sharing
Teleconferencing
Dial into a meeting using your phone, with crystal clear audio.
Teleconferencing
Virtual background
Use our default virtual backgrounds, or upload your own images.
Virtual background
Time zone management
Streamline meeting organisation across multiple time zones.
Time zone management
Multilanguage platform
Host events for a multilingual audience, Digital Samba supports 13 languages.
Multilanguage platform
Reporting and statistics
Analyse post-event statistics with our advanced data suite.
Reporting and statistics
Live chat
Let participants chat with a speaker or amongst themselves using public and private messaging.
Live chat
Hand raising
Allow attendees to ask for speaking permission by raising their hands without interrupting the flow of the meeting.
Hand raising
Award-winning video conferencing solutions backed by 19 years of experience
Digital Samba's awards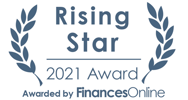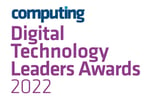 Join the thousands who use Digital Samba's video conferencing solutions every day.