Your Guide to Virtual Parent-Teacher Meetings
9 min read
September 13, 2022
Parent-teacher communication is vital to a successful education. Parent-teacher meetings keep parents informed about their child's progress and let teachers share students' successes and failures. They are a rare opportunity for teachers and parents to communicate directly.
Table of contents
The pandemic caused many schools to close and made physical communication impossible. Thankfully, video conferencing platforms like Digital Samba allow us to overcome this barrier.
Now more than ever, education is delivered online. Students can attend classes virtually, submit homework, watch recorded sessions and ask their teachers questions.
Parents are also beginning to experience the benefits of online communication in the form of Virtual parent-teacher meetings. These have become commonplace and could be the new normal in the future. They have many advantages. They are convenient, time-saving, and inclusive.
Some important tips and best practices are needed to ensure successful virtual parent-teacher meetings. We have prepared some advice to help you get the most out of yours.
Benefits of virtual parent-teacher conferences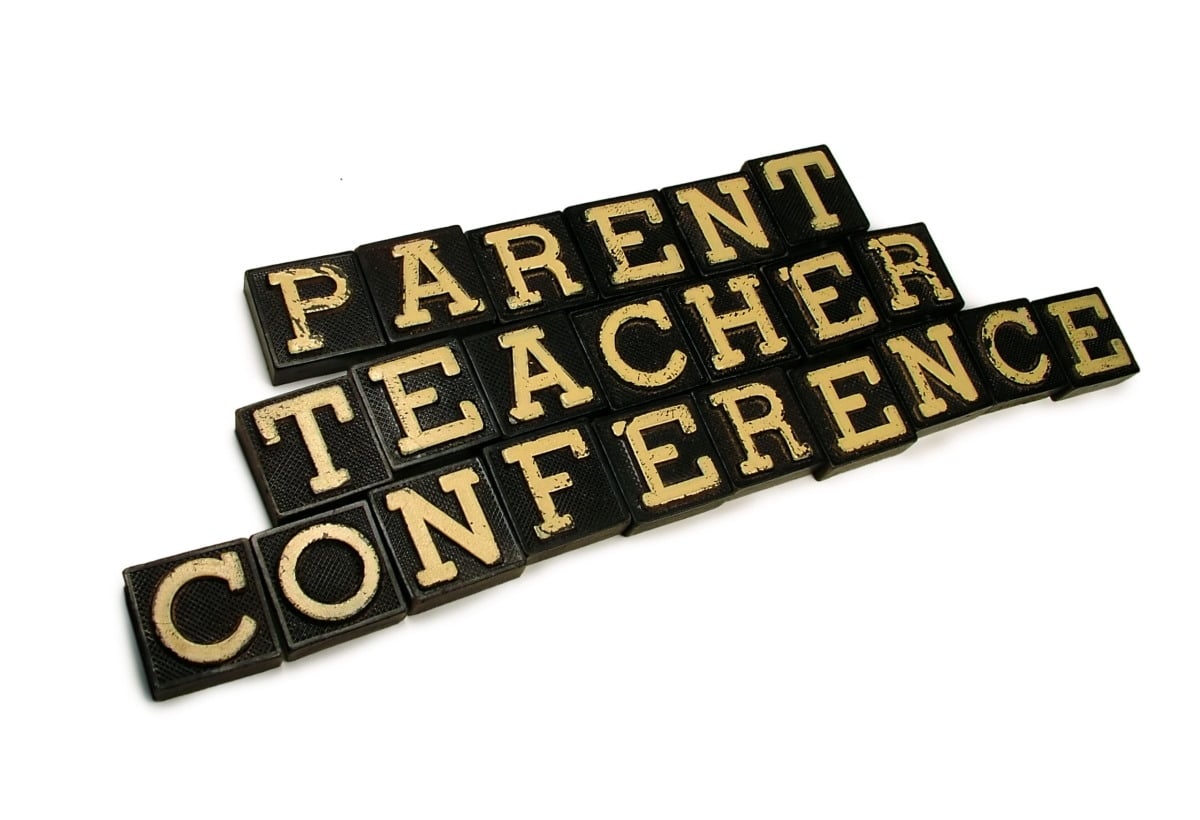 Convenience
Ask anyone who has attended a virtual teacher-parent meeting if it was convenient. People overwhelmingly prefer them to in-person conferences. Think about a typical parent-teacher evening. Parents drive to the school, park their car, find the right classroom, and wait in line. If they have other children at home, it could even mean having to arrange additional child care.
What could be easier than joining an online meeting at an allocated time and not having to drive home afterwards? Virtual parent evenings save you time and money because you can join from home.
Inclusive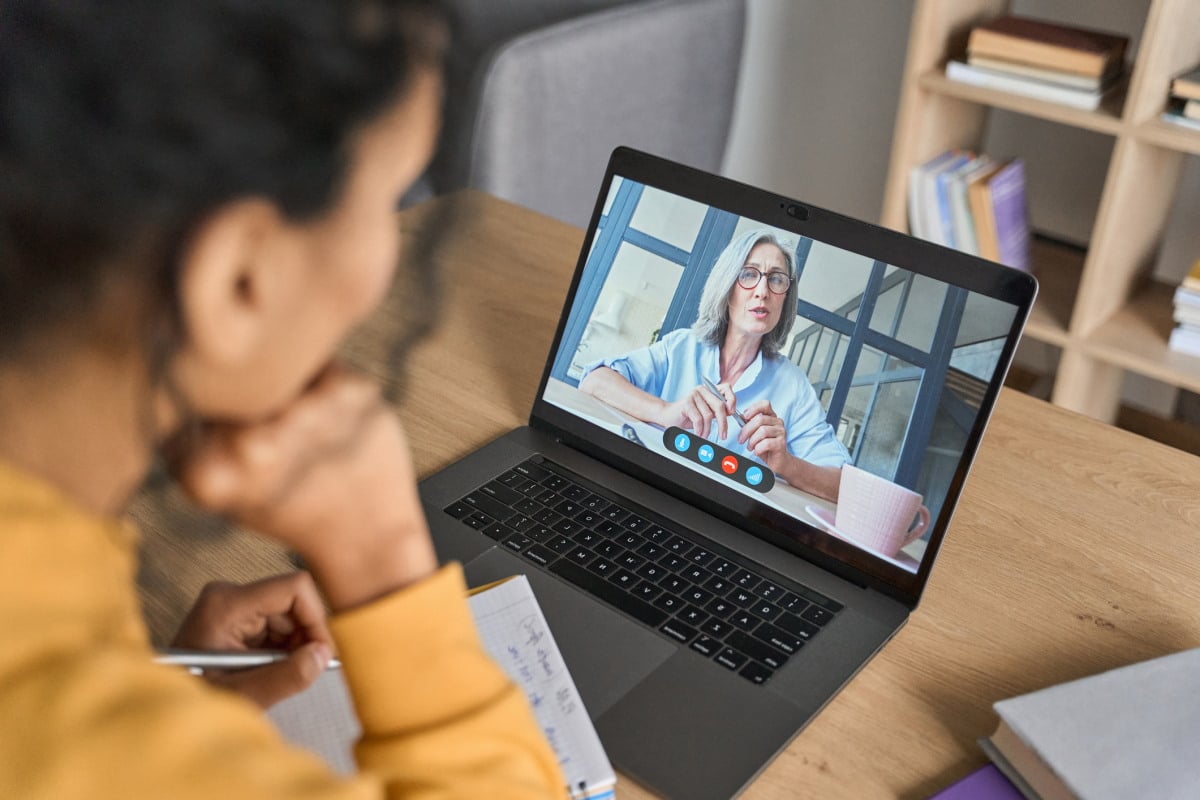 Many people find it difficult to attend physical parents evenings. Perhaps they have strict working hours, can't take time off, or even have a health issue. Some of these issues can be overcome using virtual meetings. It's much easier to ask your boss for 15 minutes off than a whole evening.
Virtual meetings are much easier to attend. It makes it possible for a wider circle of parents to get involved. Inclusivity is critical to effective communication.
Logistic
Logistical issues are a common complaint of physical parent-teacher meetings. Parents get stuck in traffic, struggle to find parking, have childcare issues, and so on. In-person meetings are much more likely to over-run, meaning many parents are stuck waiting in line.
Online parent-teacher conferences dodge these issues and are significantly easier to attend. Despite the benefits, there are some logistical issues unique to the online format, such as network and software issues. Luckily, these are easy to work around.
Preparation
The whole school needs to be prepared for an in-person parents' evening. Classrooms must be organised and cleaned, signs laid out, and extra staff are required.
When hosting a virtual teacher-parent meeting, the only requirement is video conferencing software and a few hours in a quiet office.
Parents also have an easier time. They just have to follow the preparation email instructions, fill out a parent-teacher conference template and click the meeting link. What can be easier than clicking "join meeting"?
How to prepare parents for remote parent-teacher meetings
Preparation is the key to hosting successful parent-teacher conferences. Parents need to know what to expect and how to join the conference.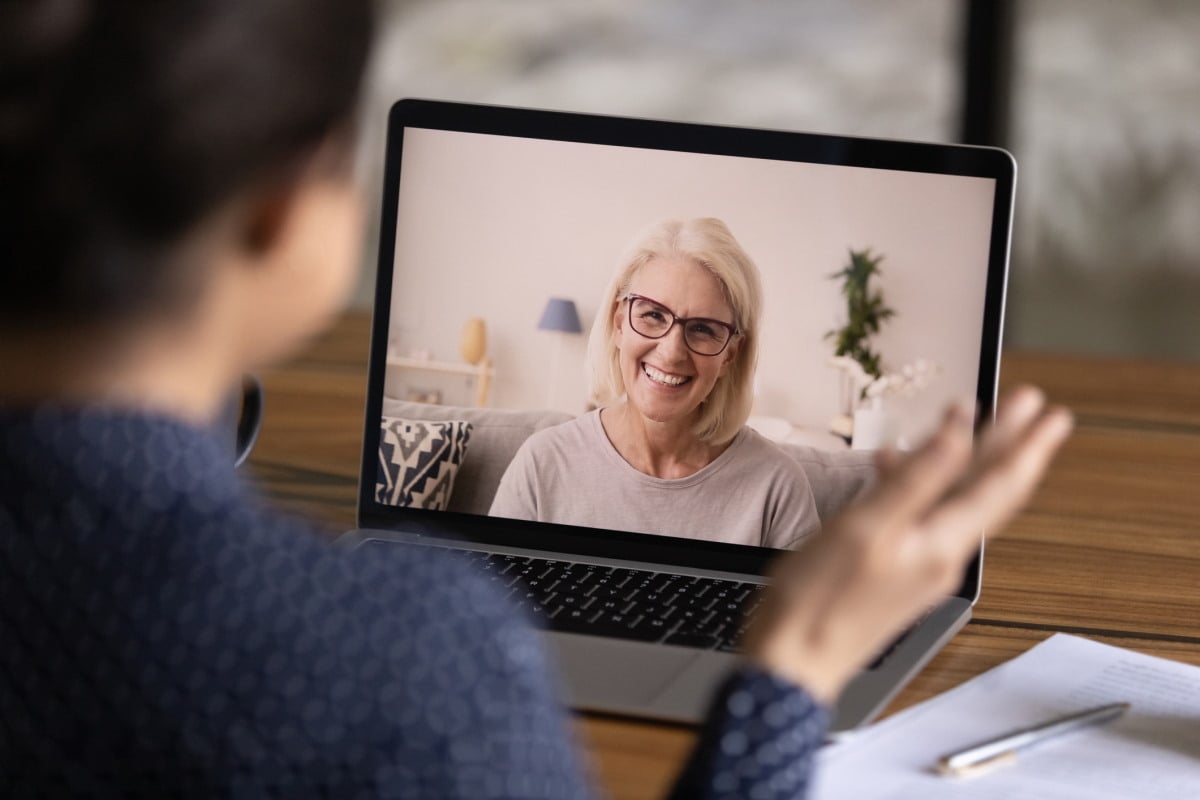 As a teacher, you need to choose a video conferencing platform and distribute a sign-up sheet offering parents a set of dates and times. Before the meeting, you should send a preparation email. You will then want a parent-teacher conference template to refer to during the meeting.
Step 1 - choose a video conferencing platform
Hosting a virtual teacher-parent conference necessitates the utilisation of video conferencing software. Your paramount decision lies in choosing the fitting platform for this significant engagement.
We wholeheartedly recommend Digital Samba for orchestrating your virtual parent-teacher evenings. With its EU-hosted servers and GDPR compliance, Digital Samba is not only straightforward to use but also highly secure. It's a browser-based solution that's rich with features, and tailored to satisfy a wide array of requirements.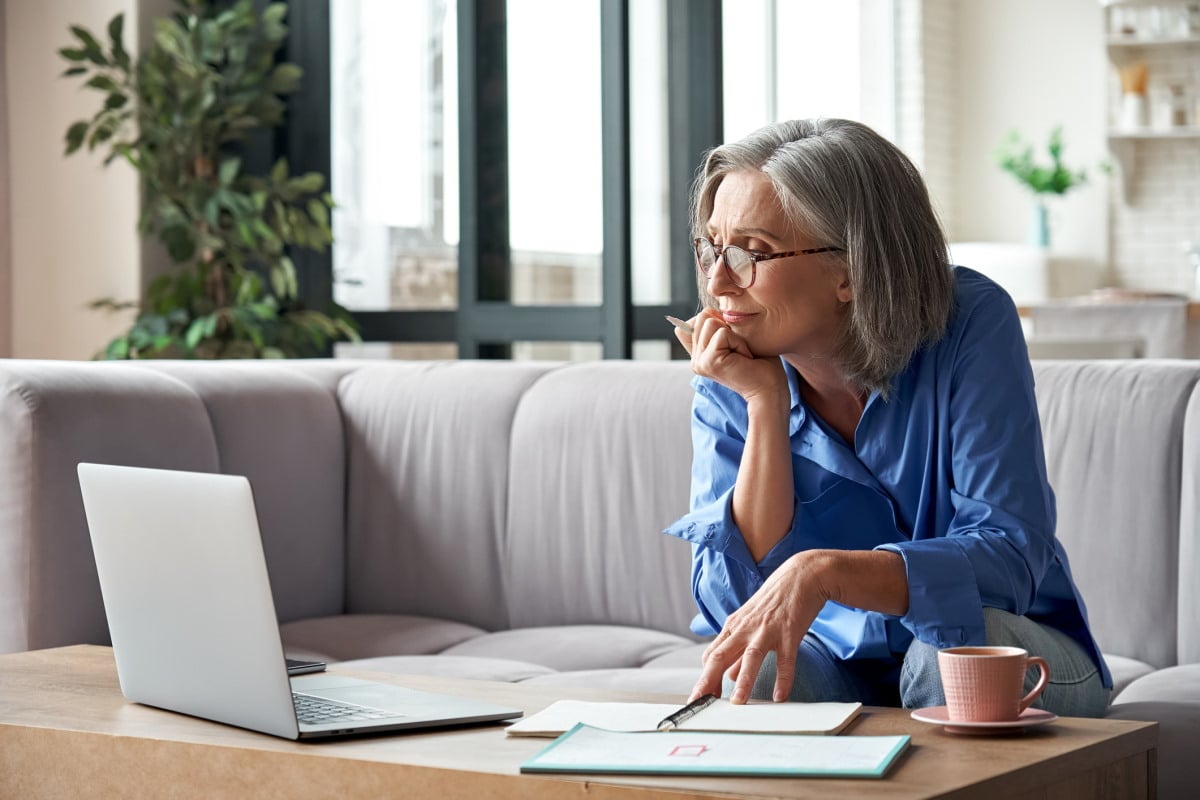 For an efficacious parent-teacher conference, you require a platform that integrates effortlessly. The Digital Samba video API and SDK enable embedded video conferencing into various software products or websites. The last thing you need is parents struggling to use the platform. In the 2022 G2 Spring Report, 96% of Digital Samba users said the platform was easy to use.
Data privacy and security are paramount, especially when dealing with information related to teachers and parents. Digital Samba goes above and beyond in these areas, offering end-to-end encryption and complying with stringent GDPR standards. This ensures the gold-standard safety of the personal data of parents and teachers, fortified by SSL/TLS certificates.
Digital Samba's web conferencing software is replete with functionalities that can enrich your parent-teacher meetings. Live streaming, screen sharing, one-click invites, automated emails, custom branding, and shared notes are only a fraction of the capabilities at your disposal. These tools are designed to foster engaging and productive conversations, ensuring that your virtual parents' evening is a resounding success.
Choose Digital Samba, where innovation meets reliability, for a seamless and secure video conferencing experience.
Step 2 - signup schedule
You need to keep track of who is attending and when. We advise that you distribute a signup sheet to all parents at the beginning of the academic year. You should request some basic information such as name, contact number, and contact email.
Once you have contact details, you can distribute an online signup sheet. The best way of doing this is by sending parents a link to a shared Google Sheet, Google Calendar, Outlook Calendar, etc. These allow parents to know when you are available and book a time slot.
Step 3 - Preparation Email
Once you have a video conferencing platform and a schedule of dates and times, you need to send a preparation email. This email needs to outline what parents can expect from the meeting. It should have detailed instructions on how to join and contain an invite link.
Now is a good time to ask parents if they have any particular concerns they wish to discuss. This way, you can prepare answers in advance rather than being put on the spot. A brief preparation email might look like this:
"Dear Parents,

Thank you for booking your 2022 parent-teacher conference slots in the Google Sheet. I have received your responses to my introductory email and look forward to discussing your child's progress

If there are any particular matters you wish to discuss, please send them to me in reply to this email.

On the day of the meeting, you will receive an email containing an invitation link. The invite will be clearly highlighted in the email. To join the meeting, click the link at your allocated time.

We advise you to join five minutes early to ensure everything works correctly. If you have any problems, please don't hesitate to email or call me.

We look forward to seeing you,

Digital Samba High School"
Step 4 - Parent-Teacher Conference Template
We advise using a parent-teacher meeting template during each session. A template will help you structure your thoughts and stop you from forgetting important questions. Here are some common questions included in templates:
What challenges or issues do you think your child is experiencing at school?
What successes have you noticed your child has experienced this year?
Do you have any specific questions or topics you'd like to discuss?
You can fill in the template during and before the meeting. Many good parent/teacher conference templates are available on the web. You can choose a ready-made template or make your own.
11 Best Practices for Online Parent-Teacher Meetings
When it comes to parent-teacher meetings, open and honest communication is key. A positive attitude goes a long way in getting the most out of virtual gatherings. A positive attitude will help relax parents and encourage them to be open and honest with you. High-quality communication is impossible when people are on-guard or defensive.
Ask questions! A parent-teacher conference is not the time to be shy. Your child's education is important, and questions need to be asked. We advise that parents take some time before the meeting to note any important questions they have.
As for teachers, you should have your template ready and a list of any specific questions for each parent.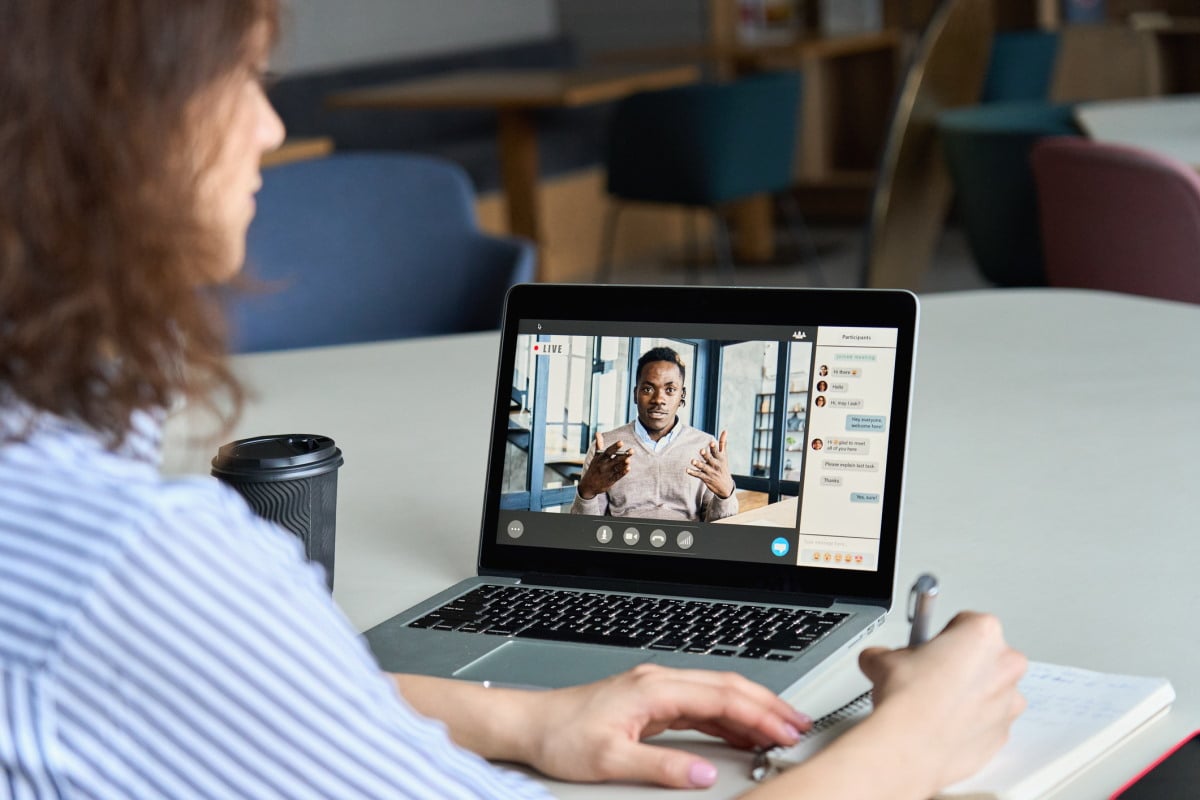 Privacy matters in two ways. You need a secure platform and private communication between parents and teachers. You should use a GDPR-compliant and encrypted video conferencing platform like Digital Samba. You will also benefit from having a waiting room to ensure no unwanted guests enter your meeting.
You will likely need a private moment between the teacher and parent. You can specify this in your preparation email, so parents know when to send their child to another room.
There may be occasions when it is necessary to have additional school staff, such as an administrator, attend the meeting. We recommend you take this approach for challenging meetings or on request from parents or teachers. Having extra staff involved can put both parties at ease and ensure everything runs smoothly.
Respect each other's time
This one goes for both parents and teachers. Be punctual and treat someone else's time as if it were your own. You can't expect to get extra time because you were late as this could delay a whole evening of meetings.
Try to stick to the schedule and ensure you don't wander off track. You should give each point a fair amount of discussion and then move on to the next topic.
Virtual parent-teacher conferences are new to everyone. No one expects you to host a perfect round of meetings on the first attempt. Many people aren't used to appearing on camera or using video communication. An easy-to-use video conferencing platform like Digital Samba will help your video conferences go smoothly.
Follow-up is important for any kind of meeting. For parent-teacher conferences, we recommend that you send a follow-up email a few days later. You can briefly thank parents for attending and attach the completed conference template. Inform parents of the date of the next meeting.
One downside of virtual parent-teacher conferences is that they are vulnerable to tech issues. Some of these can be completely out of your control, like network providers going down. You should be prepared for any challenges by having a backup plan.
Some backup plans include a mobile phone call, scheduling an in-person meeting, or choosing a different time for your online conference.
Prepare your key questions
Preparing your important questions in advance will ensure you don't forget to ask them. Knowing what you want to ask in advance will help the meeting go smoothly.
Use your preparation sheet
Keep your preparation sheet handy during the meeting. If you do this, you'll have everything you need right in front of you. It adds structure to the meeting and is a good way of covering your bases.
Before entering a video meeting, it's best to check your lighting and audio quality. Good lighting helps you come across cleanly and professionally. Setting up decent lighting isn't difficult, we have written a dedicated guide about lighting.
The same applies to your audio. If possible, use a dedicated microphone or headset. These are usually much better than an inbuilt laptop or mobile phone microphone.
Wrap up
Hosting the best virtual parent-teacher meetings comes down to preparation, best practices and a good video conferencing platform. When you combine these three ingredients, you will have no trouble successfully hosting your own virtual parent-teacher conferences.
Request a free consultation with our team
Improve your virtual parent-teacher meeting with Digital Samba's WebRTC API-integrated video chat
Get a consultation