Best Headphones for Video Conferencing
9 min read
August 19, 2022
Video conferencing is the future of business. It allows you to connect with others in real-time from any location, so long as you have internet.
Video conferencing allows for increased productivity and opens up new opportunities for companies who are looking for ways to expand their reach beyond their physical location.
Table of contents
One thing that can make or break a video conference even more than poor sound quality is having bad headphones. Luckily there are lots of great options out there! Here are some of our favourites:
Apple EarPods with Remote and Mic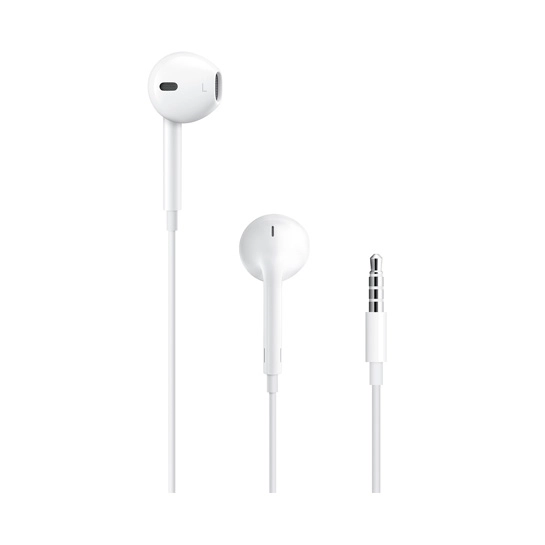 If you're looking for a pair of the best earbuds for video conferencing that will deliver the best video calling experience while still sounding great, Apple's EarPods are your best choice. They provide good sound quality and noise isolation, and they come with an in-line remote with a microphone.
The EarPods are comfortable enough to wear for hours on end without feeling fatigued or distracted by them. This is important if you want to be able to easily focus on what's being said during your next call with a client or coworker—or during any other business meeting!
They block out external noise well enough so that you won't have trouble hearing what people are saying over the phone, even if there's background noise like music playing in the background where they're sitting at their desk (or wherever else).
Skullcandy Indy XT Evo True Wireless Bluetooth Earbuds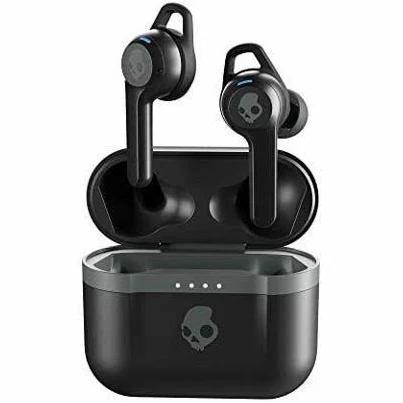 The Skullcandy Indy series bluetooth earbuds come loaded with features that make them a really solid choice for video conferencing with any bluetooth enabled device!
Wireless: No more tangled cords or wires to deal with.
Bluetooth: Connecting to your phone or laptop is a breeze.
Noise-cancelling: Cut out unwanted background noise when you want to focus on a call.
Earbuds: These earbuds are designed for comfortable wear, with different sizes available for each model. Plus, they come in black, red and white colours—so you can match them to your style!
Noise isolating: Skullcandy's Indy XT Evo True Wireless Bluetooth Earbuds are engineered with built-in DSP (digital signal processing) technology that increases the bass frequency response while reducing unwanted ambient noise from the outside world! Enjoy clear calls without background static from nearby conversations or traffic sounds at home/work/the gym... even aeroplanes flying overhead!
Microphone: The microphone allows you to hear what others are saying while also allowing them not just to hear but understand every word coming out of your mouth during video chats via Skype®, FaceTime® Messenger™ etcetera...while also blocking out external sounds like those mentioned above thus improving quality overall."
Jabra Evolve2 40 Wireless and USB-C Stereo Headset

The Evolve2 40 Wireless and USB-C Stereo Headset is a wireless headset that you can use for your video calls. It has a USB-C connector, which lets you connect to the call in HD audio-ready bitrates. The headset also comes with a three-button controller and noise cancellation in both ears.
Jabra Evolve2 65 MS Mono Wireless Bluetooth Headset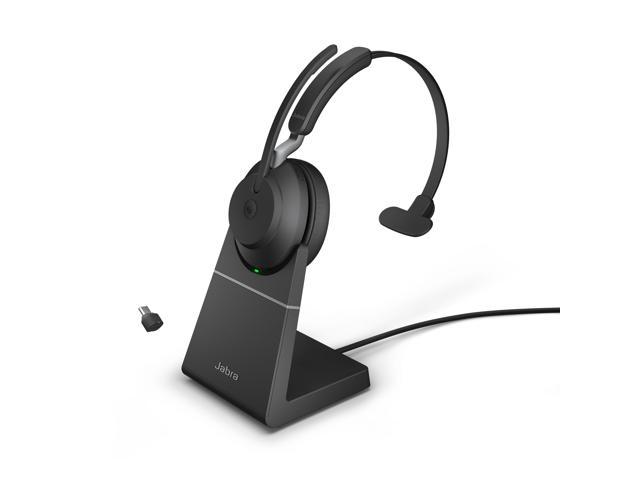 The Jabra Evolve2 65 MS Mono Wireless Bluetooth Headset is an excellent wireless headset for video conferencing. It has a battery life of up to 8 hours, and it can be used within a range of up to 30 feet from your smartphone or computer. The noise cancellation feature on the headset makes it ideal for use in noisy environments like offices or airports. It also offers a microphone mute so that you don't have to take off your headphones when something is important enough that you need to hear it right away.
Plantronics Voyager Focus UC Bluetooth USB Headset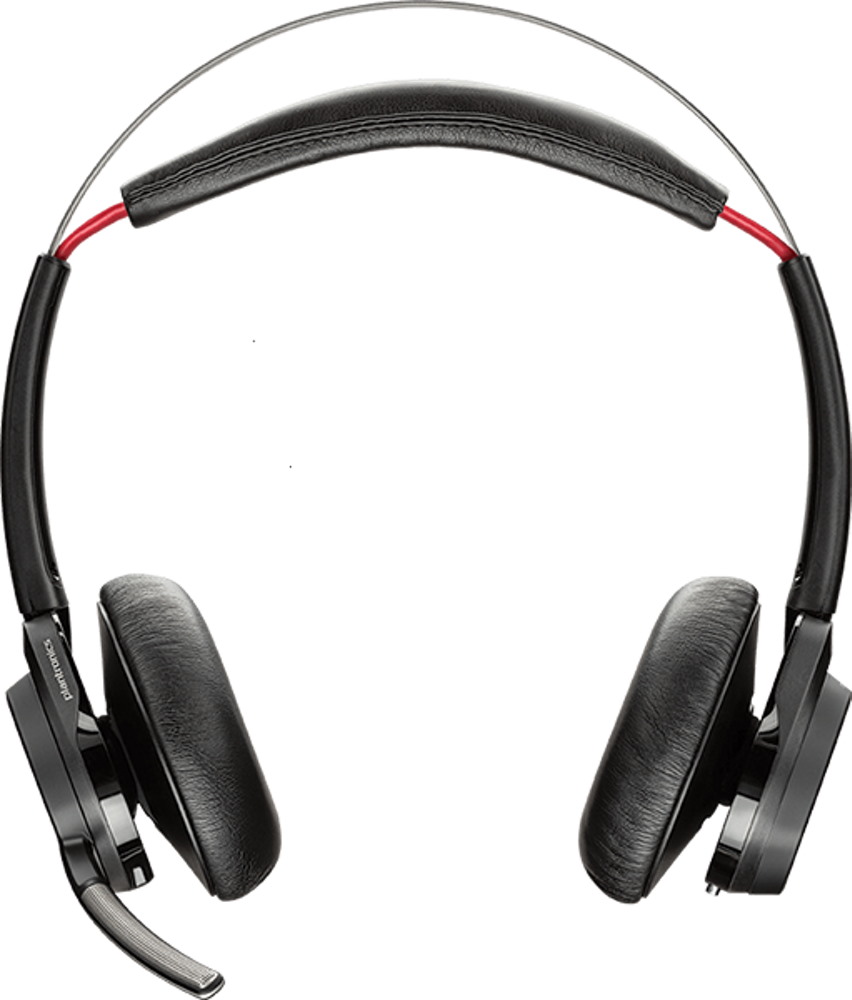 The Plantronics Voyager Focus UC Bluetooth USB Headset is a wireless headset with an integrated boom microphone and touch-sensitive controls, so you can use it for video calling and conferencing. The Voyager Focus UC has noise cancellation, so everyone will be able to hear you clearly over the phone.
This headset also looks great while working—you'll be ready to take on any video call or conference call in style!
Sennheiser Presence UC ML Bluetooth Headset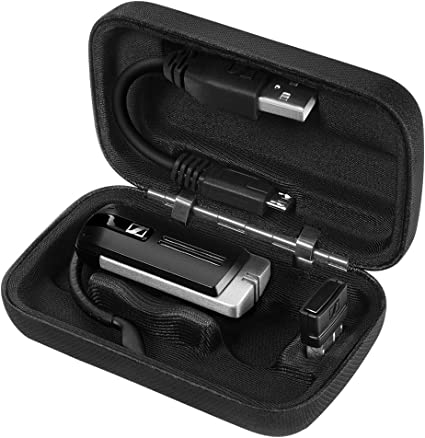 Sennheiser is one of the most well-known brands in hi-fi audio and it's no surprise that they have a top-notch headset for video conferencing. Their Presence UC ML Bluetooth Headset features a sleek design, impressive sound quality and noise cancellation. It also offers versatile connectivity options, so you can use it with your PC, Mac or iPhone/iPad.
The first thing that stands out about Sennheiser Presence UC ML Bluetooth Headset is its appearance: this is not your typical office headset. The black colour scheme combined with smooth lines makes it feel more like an accessory than an actual gadget used to perform business tasks – but don't let this fool you! This lightweight device weighs only 0.7 lbs (0.3 kg) which some users may find uncomfortable due to prolonged wearing periods; however, if you consider yourself a frequent traveller who spends most of their time on planes or trains then this shouldn't be much of an issue because the device won't weigh down your bag too much either (it's small enough to fit into even large carry-on luggage).
The ergonomic design makes Presence easy on your ears when wearing for long periods so make sure not to spend too much time listening at full volume levels - especially if somebody nearby has theirs cranked up high too! The Presence is one of the best headphones for video calls.
TaoTronics Hybrid Active Noise Cancelling Headphones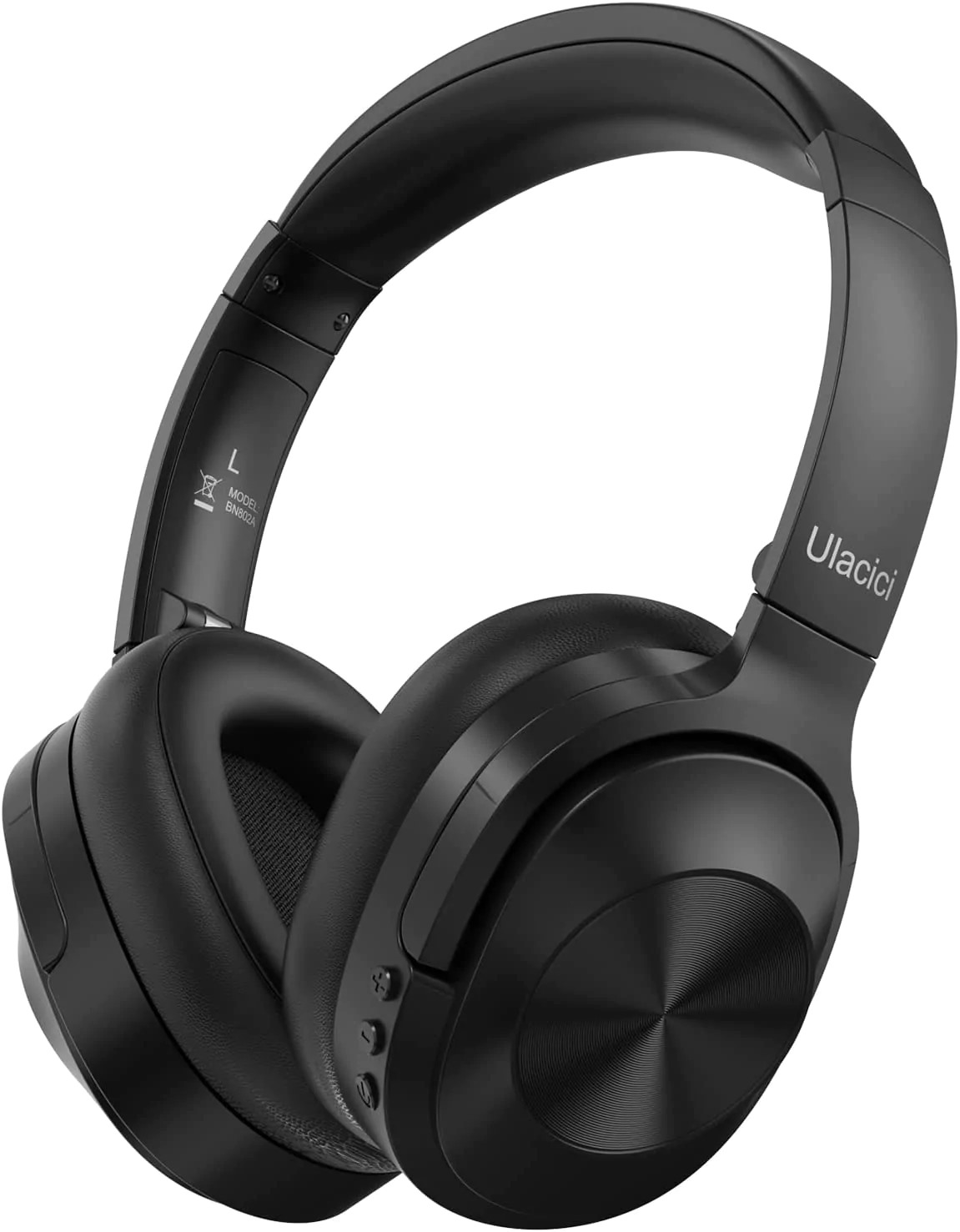 The TaoTronics Hybrid Active Noise Cancelling Headphones are a solid candidate for the best headphones for video conferencing. They're a great choice if you're looking for a pair of headphones that can be used for video conferencing. They've got active noise cancelling technology and 40mm drivers that produce high-quality sound, as well as a battery life of up to 30 hours (with noise cancelling turned on), making them perfect for long work sessions. The ear pads are also very comfortable to wear, even over extended periods of time, and they fold down so you can easily tuck them away in your bag when not in use. Plus, they come with a travel pouch! The TaoTronics hybrid active noise-cancelling headphones also come with a 1-year warranty against defects in materials or workmanship.
Anker Soundcore Life Q20 Wireless Bluetooth Headphones with Mic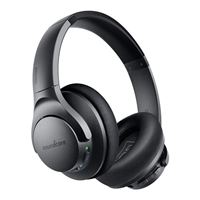 These headphones are made from a soft, breathable fabric and feel comfortable as soon as you put them on. The lightweight design is ideal for long periods of use, and the battery life can last up to 40 hours when fully charged. They're also water-resistant and sweatproof, so you don't have to worry about getting caught in the rain or working out at the gym with these headphones if you're planning on using them as daily drivers– which they're great candidates for!
They come with a built-in microphone so you can easily switch between listening and talking while on video conferences or calls that require both audio and visual feeds at once. You can connect these headphones via Bluetooth (up to 30 feet away) or through a standard 3.5mm cable if you prefer not to have any signals transmitted wirelessly across your computer or mobile device (for example, if there's interference in your area).
The sound quality is good enough for video conferencing; however, it may not work well if there's too much background noise happening around you because they won't block out all sounds effectively enough like other options we've listed here do! Another plus: these are very affordable compared to other products made by Anker like this one which costs $100+ more.
Logitech Zone 900 B2B Wireless Headset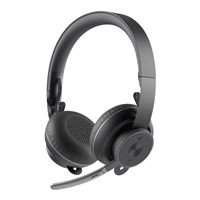 The Logitech Zone 900 B2B Wireless Headset is a wireless headset for video conferencing designed specifically for video conferencing. It comes with noise-cancelling technology that lets you focus on the content of your call, rather than outside distractions.
It's comfortable to wear and easy to use thanks to its intuitive controls and long battery life (up to 15 hours). Plus, the microphone quality is excellent—you'll sound clear, even when speaking from a distance or in noisy environments.
The build quality of this product is also good: it's made from durable materials that will stand up over time without breaking down easily. It also has cushioned earpads so you don't have discomfort during long calls!
Aluratek AWHU02FB Wired USB Stereo Headset with Boom Microphone
The Aluratek AWHU02FB is a wired USB headset with a noise-cancelling microphone. It's compatible with Windows, Mac and Linux, over the common USB interface. The design includes a flexible boom microphone that can be positioned at your preferred angle to prevent sound distortion. This headset also comes with inline volume control so you can manage your audio levels without having to open up any software or apps. The Aluratek AWHU02FB supports all USB devices, which means it works for computers, tablets and other electronics that have a USB port.
The Aluratek AWHU02FB comes in black or white colours and has adjustable ear cushions so it can fit comfortably on your head no matter how big or small it may be!
Microsoft LifeChat LX-6000 Headset for Business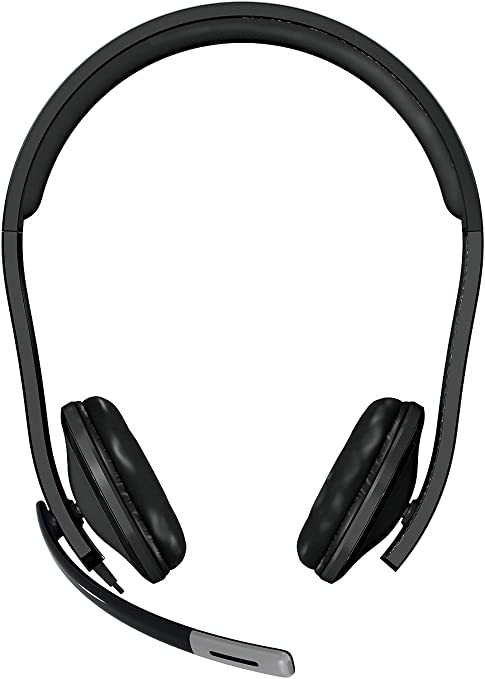 The Microsoft LifeChat LX-6000 Headset for Business is a great option if you're looking for a headset that's comfortable, easy to use and has great sound quality. It comes in at under $50, so it won't break the bank.
This headset also includes noise cancellation technology which can be turned on or off depending on your needs. The microphone quality is good enough to pick up voices from across the office without having to shout (which can be distracting). The noise cancellation isn't perfect though; there's still some background noise that gets picked up by the mic when you are wearing this earpiece and speaking into it loudly (such as someone using their printer).
The design of this headset is very similar to other products in its class: round earpiece cups with soft foam padding on each side of your ears which rest comfortably against your head while you are wearing them. There is no tight clamping pressure exerted onto your head like some other over-ear style headphones tend to do when used as PC gaming headsets – these only lightly rest on top of your head instead of being fitted tightly inside as many others do! This makes them much more comfortable than typical gaming headsets which can often cause discomfort after long periods due to their tight fit around your skull area."
Conclusion
All of these headphones are suitable for video conferencing—it's just a matter of finding the right one for your needs and budget. The noise-cancelling headphones are great for those who need to focus on their work and want distraction-free environments. The Bluetooth headphones are good if you're looking to make calls while travelling or just don't want to be tangled up by cords.
Modern video conferencing is robust enough in terms of network infrastructure to make the bottleneck almost always hardware-limited. This means that your headphones and microphone will be the determining factor in how well you hear others, and how well others hear you. So choose wisely!