Remote working is more popular than ever. Online meetings are being held in record numbers. It looks like webinars are here to stay. In 2022, webinars will be essential to your digital marketing strategy. We want to help you make yours a success.
Table of contents
Learning by example is a great way to master a new activity or process. Studying examples provides a wealth of real-life knowledge and accelerates the process. Why bother starting from scratch when you can learn from other people's mistakes?

To help you achieve your digital marketing goals and objectives, we have prepared 7 webinar examples that you can use. If used correctly, they will give your content the boost it needs to be successful.
Live vs On-demand Webinars
Live content vs on-demand is one of the biggest decisions you will make when deciding on your webinar strategy. Each has unique pros and cons, but both are highly effective
Live Webinars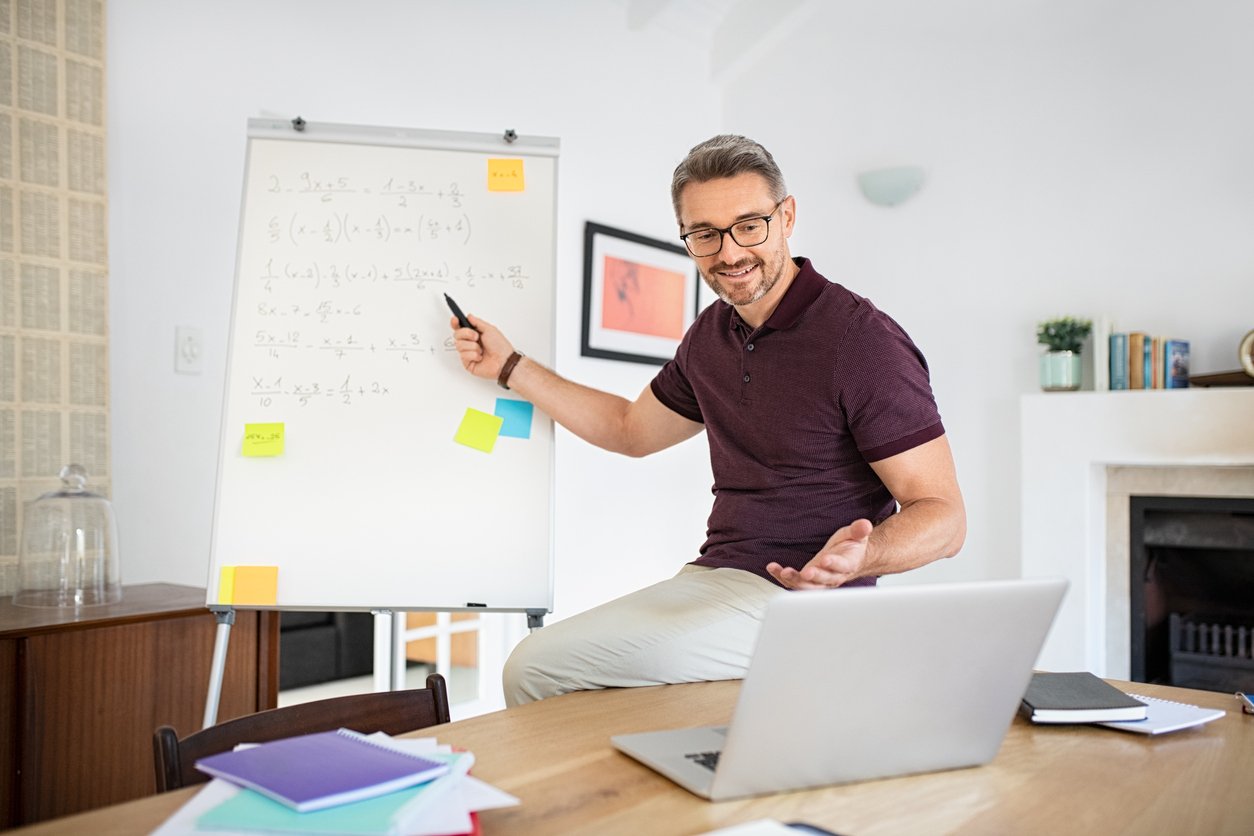 Pros

Cons

Connect with your audience
Easier to produce
Live Q&A

Technical issues
Choosing a time
Unwanted guests
On-demand
Pros

Cons

Editing & graphical effects
Pre-recording
Available any time

Lack of engagement
Not as memorable
Webinar Video Recording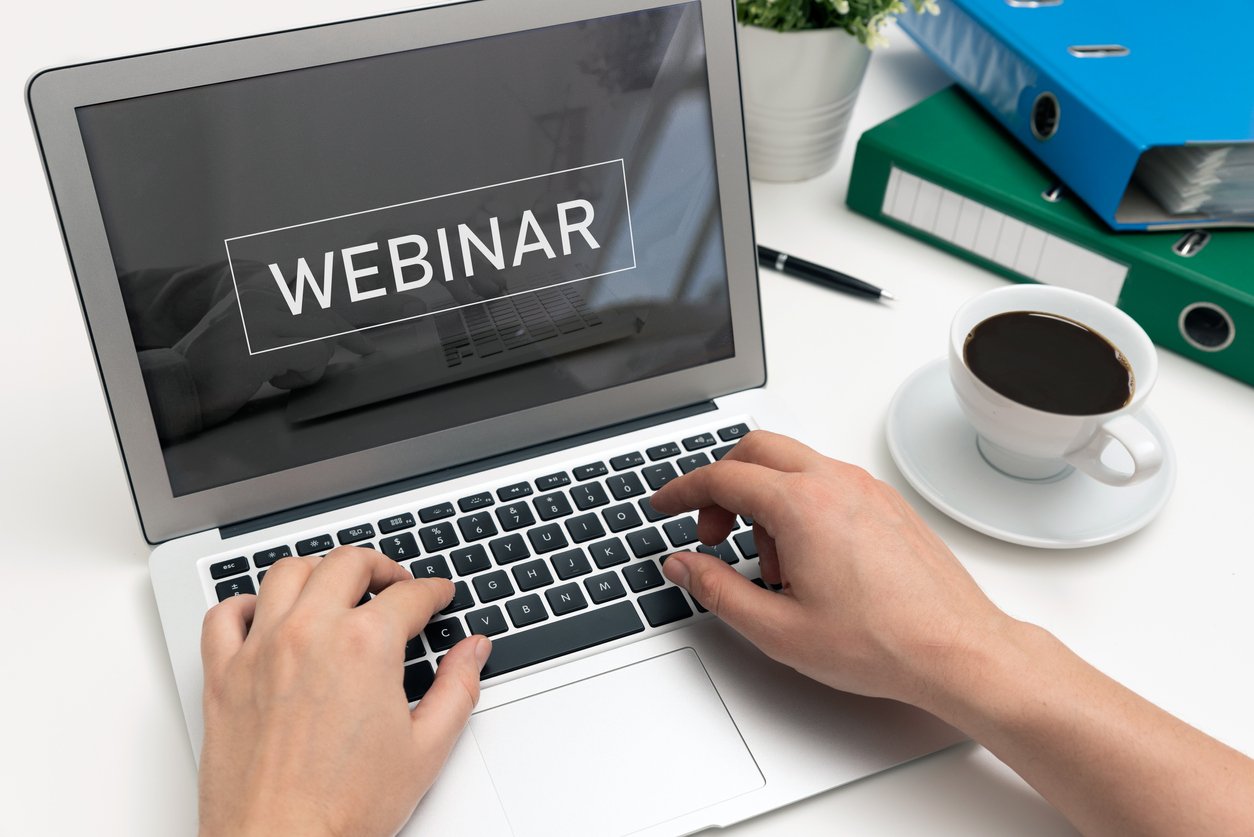 Video recording is your best friend when it comes to prerecording content. You will also find video recording useful for live events because you may want to reuse pre-recorded content later. Naturally, this means you should be using a webinar platform with live video recording.
Samba Live for webinars has live recording capabilities and is an excellent choice for hosting virtual events. Record footage and store it in the cloud for your next event. Pre-recording video is also a great way to avoid stage fright!
Interact With the Audience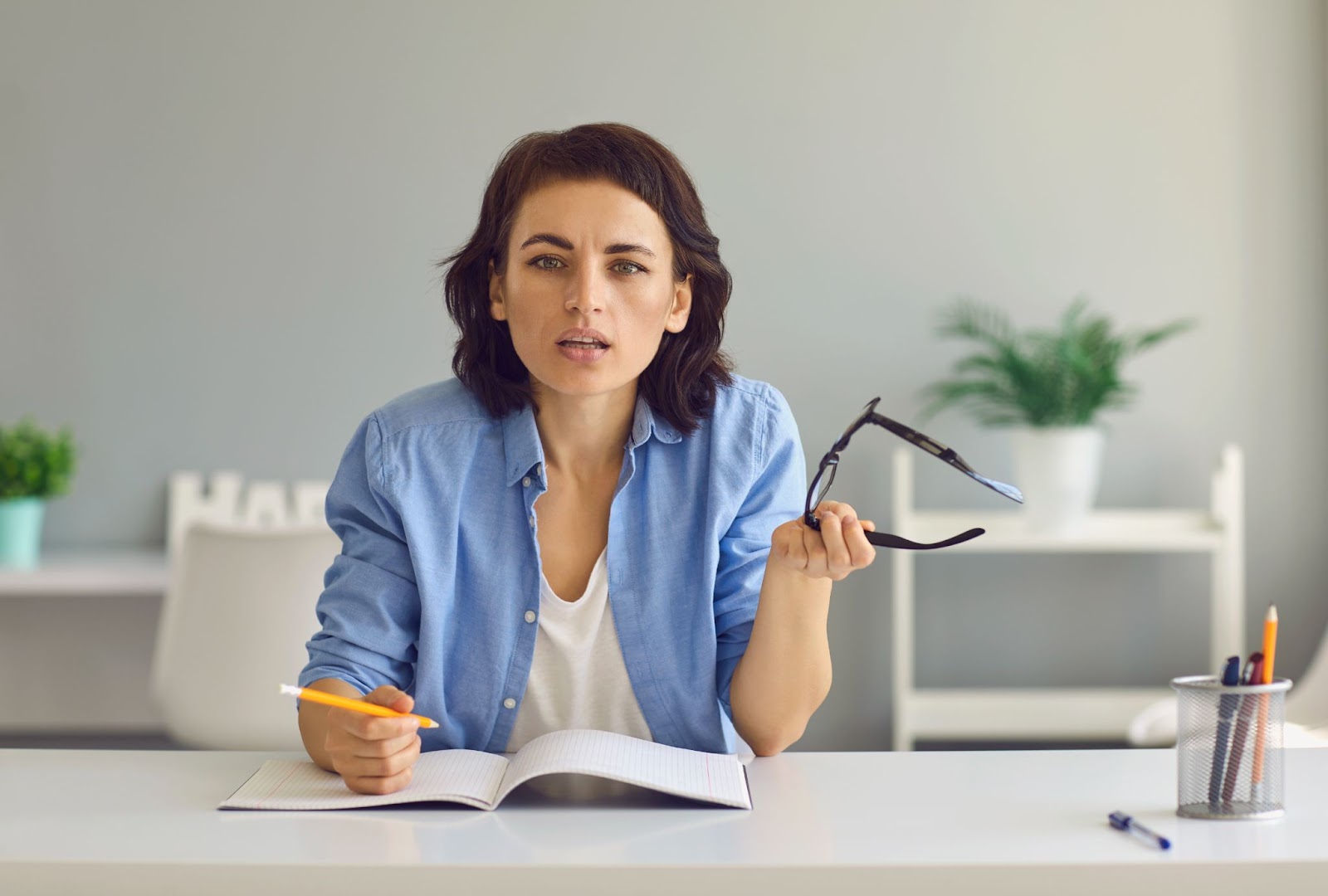 You should always let the audience interact with you. It boosts engagement and creates a more memorable experience for attendees. Client onboarding, Live audits, and Q&A are some webinar formats that rely on engagement via audience interaction.
Your Webinar Topic
Before you decide on your format or make any preparations, you must decide on your subject. The best way to do this is to have a brainstorming session with the whole team. Your topic shouldn't be too broad. Focus on solving a specific customer problem.
For example, if you focus on sales funnels, you could make a webinar focusing on sales funnel landing page copy. The average attendee spends roughly 22 minutes focusing on a webinar, so keep it specific.
Your webinar needs to provide value to your audience. Solving a common problem people face is a sure way to do this. Otherwise, your live content isn't going to convert into additional leads or sales. You should stick to a consistent style of presentation across formats to boost your brand recognition.
Webinar Examples
You have decided if your webinar will be live or on-demand, and you have your idea. It's time to decide on a format.
Check out these 7 format examples for some inspiration.
Product Tutorial
Product tutorials are a popular and versatile format. You can use a product tutorial to fully educate your sales team on your product, making them more effective salespeople. You can also use product tutorials when selling to clients.
When selling to clients, we recommend that you utilise live webinars. Pre-recorded product tutorials can be useful for internal training.
Typically a product tutorial focuses on showcasing your product and helping your customers gain value.
Product tutorial webinar example:
A SaaS company that produces polling software wants to help customers get more from their product. They could create a product tutorial focusing on a question like "How to use our polls in your marketing emails to increase sales"
Panel Discussion
Panel discussions involve assembling a panel of experts to discuss a topic. Attendees watch industry experts have an engaging and interesting debate or discussion. Panel discussions are useful for technical subjects that require a deep dive.
The key to an effective panel discussion is a good moderator. The moderator needs to keep everyone on track and keep the discussion relevant to the subject matter.
Panel discussion webinar example:
An e-commerce company wants to increase sales of its software. They host a panel discussion entitled "the 2022 e-commerce boom" and invite experts to discuss how to use their platform to take advantage of the recent boom in e-commerce.
Voiceover Presentation
A voiceover presentation is a very flexible format. You can use them for live and on-demand content. They are perfect for companies with a low marketing budget because they are easy to produce.
An effective voiceover presentation needs to be interesting and engaging. No one wants to listen to a monotone presentation for an hour. The presentation being voiced over also needs to be interesting and eye-catching
Voiceover presentation webinar example:
A webinar platform wants to show customers the benefits of a white-label webinar software solution. They could create a voiceover presentation on "the benefits of rebranding a white-label solution vs using an existing platform".
Brand Collaboration
Brand collaboration is a great way of increasing engagement across multiple companies with one event. A brand collaboration would benefit from being hosted in a live format.
The tricky part of a brand collaboration is choosing a collaboration partner. Who you collab with will depend on the subject of your webinar. You must ensure that the presentation helps all parties achieve their digital marketing goals.
Brand collaboration webinar example:
A digital marketing company and an automated email platform have decided to collaborate and make their software compatible. They have decided to host a brand collaboration webinar, "how to attract customers using our new automated email feature"
Live Audit
A live audit is an exciting way to introduce a crowd to your services. Auditing a random live audience member can make it even more tempting for attendees.
Companies that will benefit most from this format are consultancies that offer their professional judgment as a product. A live audit can be a powerful sales driver if done properly.
Live audit webinar example:
An SEO consultancy wants to host a live event demonstration of an SEO website audit. They select a random attendee before or during the event and conduct a live audit.
Q&A
A Q&A is a classic format. Any company can host a successful Q&A event. Live Q&As require little preparation and can be reused if recorded. Q&As benefit from attracting people already interested in your subject or product.
Q&A webinar example:
An internet browser extension wants to allow customers to give feedback on their latest updates. They host a Q&A webinar entitled "web-browser extension update 1.9 Q&A" to get customer opinions.
Interviews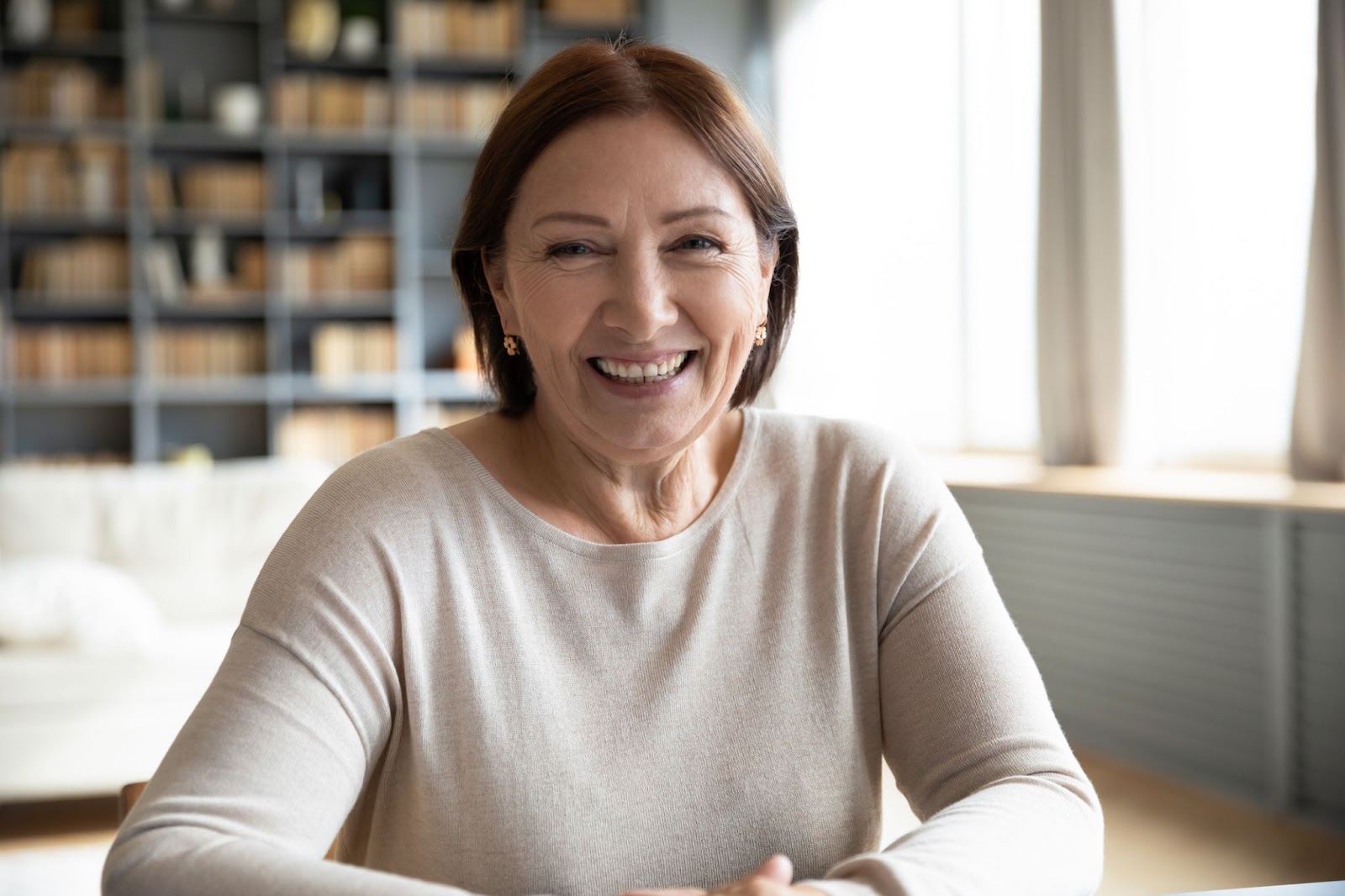 Everyone is familiar with interviews. You can use them to your advantage in webinar format. The hardest part of organising an interview is securing the interviewee. If you pick an interesting topic and a great interviewee, you will generate lots of interest and hype.
Interview webinar example:
An SEO consultancy wants to host an interview on Google's latest algorithm update. They secure a Google employee who is willing to be interviewed about it. They title the interview "exploring how Google's latest update could impact your rank"
Top Tips for Hosting the Best Webinar
You are almost ready to host a successful event. To maximise your chances of success, here are some of our top tips:
Time
Your webinar needs to take place at a time that suits your audience. Check who your audience is using a tool like Google Analytics. Typically, the best days to host webinars are Wednesday and Thursday.
Content
Your content needs to be top-notch. Don't make your audience sit through plain black and white slides. Be creative and try and produce engaging and memorable content. Never stop thinking about keeping your audience engaged. Content is key.
Backup plan
You need to be ready for anything. If you are hosting extra important webinars, we can't stress this enough. Have a backup internet connection, pre-recorded videos, and substitute speakers. Fail to prepare, or prepare to fail.
Offer a freebie
Giving attendees a freebie is a great way of increasing attendee numbers and encouraging follow-ups. Your freebie could be an ebook, guide, free trial, anything.
Promote
Promotion is key. If no one knows about your event, no one will come. Do everything you can to advertise your webinar. You can get free advertising by contacting industry experts on social media or by advertising on websites like Reddit.
Practice
If you plan to give a live talk, you must practice it. Practice is extra important if you aren't a confident live speaker. The more you practice, the better you will present yourself. Practice makes perfect.
Follow-up
Always follow up with attendees. They may have intended to purchase from you but forgotten. Sending a quick follow-up will remind them about the fun and engaging webinar they attended.
Final Thought
Webinars will be integral to your digital marketing strategy for years to come. You need to learn how to use them properly. A bad event can be worse than having not hosted one at all.
The best place to start making webinar content using our examples and tips is on our platform, Digital Samba. Our webinar software has everything you need to host a digital event from start to finish. Send customised and automatic email invites, keep attendees engaged with a huge range of features, send automatic follow-up emails, and analyse your success with our data suite.
In the 2022 G2 Spring Report, over 95% of users were satisfied with our customer support, and 96% were satisfied with Digital Samba's ease of use.
Request a demo today, and you will see how simple webinars can be