Digital Samba for Webinars
Webinar platform pricing
Create inspiring and interactive webinars with our European GDPR-compliant webinar platform.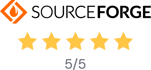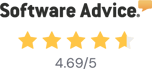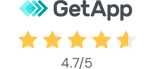 Starter
Everything you need to start hosting webinars with up to 100 participants.

* Billed monthly (auto-renewal), excl. VAT
** See FAQ below for details

* Billed as €444 yearly, excl. VAT
** See FAQ below for details
Professional
Enjoy a huge range of interactive tools. Includes up to 250 attendees.

** See FAQ below for details
Business
For those who want to host large webinars with up to 500 attendees.

* Billed monthly (auto-renewal), excl. VAT
** See FAQ below for details

* Billed as €1068 yearly, excl. VAT
** See FAQ below for details
Enterprise
Host large webinars with up to 2000 attendees using your custom feature set.

* Billed monthly (auto-renewal), excl. VAT
** See FAQ below for details

* Billed annually, excl. VAT
** See FAQ below for details
Webinar duration
There is no limit on the length of any of your webinars – you can host webinars for as long as you need.
Number of webinars
Take advantage of hosting as many webinars as you need.
Webinar registrants
Allow registration to your event for an unlimited amount of people.
Webinar attendees
The total number of participants that are allowed into your webinars at any one time.
Webinar hosts
A webinar host has access to create and schedule webinars and view after-event usage reports.
Cloud recordings
Capture your webinars in HD MP4 format and store them securely in the Digital Samba cloud.
Telephony minutes
All meetings run over computer-based audio by default. You may also enable toll-based teleconferencing when scheduling your webinars. If you exceed your plan's monthly telephony allowance, you will be charged €0.024 per minute per dialled-in user.
HD video quality
Broadcast video in high definition, ensuring your message is delivered in the highest possible quality.
Browser-based
Connect to the webinar room directly from a web browser.
Mobile app (Android, iOS)
Provide a first-class mobile experience with hand raising, chat, Q&A, shared notes and more.
One-click invites
Send one-click webinar invites which can be effortlessly synced with Google and Outlook calendars.
Waiting room
Choose who enters your webinar and when with your private event lobby.
Webcam preview
Test your webcam online to check if it is working properly and choose the virtual background before joining the session.
Virtual backgrounds
Blur or change your video background with our default image set or upload your own background images.
Screen sharing
hare your screen, app windows, or browser tabs in HD.
Layouts
Arrange your screen exactly as you want them with our flexible layout modes. You can also create and set Synced layouts so all your audience has the best view for your webinar. You also gain access to a set of predefined room layouts.
Email notifications
Send out custom email invitations, reminders and follow-ups, so your guests are always well-informed before and after your webinar.
Webinar registration
Use customised forms to attract guests and gather useful information. Embed forms into any webpage to capture more guests with our registration widget (iFrame).
Landing pages
Create exciting, unique, and branded registration pages and thank-you pages. Promote your landing page with our social sharing tool.
Permanent webinar room
Create a permanent, password-protected webinar room with a friendly URL and your own custom branding.
Custom exit URL
Redirect webinar guests to a custom URL and give your guests the opportunity for further feedback on your own website.
Friendly URLs
Use a custom name for your webinar URL which can be readily remembered and shared for quick and easy access to the webinar.
Event scheduling
Organise, promote and plan your webinars in advance with our event scheduling tool.
Recurring webinars
Schedule sequences of webinars in advance using our simple scheduling tool.
Parallel events
Host multiple events simultaneously in different virtual rooms.
File sharing
Effortlessly share files with your audience using our cloud infrastructure.
Breakout rooms
Boost webinar interactivity and productivity by splitting your audience into sub-groups.
Media library
Upload, store and share documents, presentations, PDFs, spreadsheets, audio and video, even YouTube and Vimeo videos from your Digital Samba cloud-based media (content) library.
Whiteboard
Let users collaborate visually using intuitive drawing and mark-up tools.
Polling
Create engaging custom polls for your webinar and share the results with your audience.
Q&A
Engage your audience by hosting a virtual Q&A with moderation capabilities, live answer notifications and question upvoting.
Hand raising
Allow guests to ask for broadcast and speaking permission by virtually raising their hands without interrupting the flow of the event.
Group chat
Let guests chat with a speaker or amongst themselves using public and private messaging.
Shared notes
Keep track during team meetings by taking shared notes.
Emoji reactions
Allow webinar guests to quickly express their reactions with our intuitive Emoji reactions feature.
Social sharing
Share your registration page on your social channels directly from the platform.
Video sharing
Playback and share MP4, YouTube or Vimeo videos to your audience during a webinar. With Digital Samba's video embedding feature, you can easily display videos from YouTube or Vimeo in one click without any complicated integration.
Google Slides, Docs and Sheets
Seamlessly collaborate on Google-based documents and spreadsheets in real-time within the Digital Samba webinar platform, providing a highly interactive and efficient working experience.
Miro boards
Add an interactive board to your webinar and collaborate in real-time, making it easier to communicate and engage your audience.
Web applications integration
Boost engagement by embedding third-party web apps. Work on them together within the Digital Samba webinar platform.
Live streaming
Stream your webinar to Facebook, YouTube, Vimeo or any RTMP endpoint easily.
File sharing
Effortlessly share files with your audience using our cloud infrastructure.
Recording video bookmarks
Capture important parts of your event and have those highlighted when playing back the event recording.
Admin features and services
Multi-language platform
Host events for a multilingual audience with English, Spanish, German, French, Italian, Dutch, and Romanian language support. Please get in touch if a language you need is not listed.
Reporting and statistics
Analyse post-event statistics with our advanced data suite. Run reports to see who is registering and attending your events, for how long, see poll results and review Q&As.
Time zone management
Set up date and time formats based on your location or personal preferences.
Custom branding
Add your company's logos and images to rooms, login pages and invite emails; further boost your brand recognition with customised landing pages and emails.
RESTful API
Create and manage rooms, and pull event usage stats with our industry-leading API, allowing you to integrate Digital Samba video conferencing into any software, application or website.
3rd-party scripts installation
Add functionality to your webinar environment by integrating external scripts and applications. Integrate with your IT systems, learning management platforms or other third-party tools for seamless interoperability.
Company account
Companies may use their multi-user accounts to view company-wide usage stats and access administrative settings in order to manage all users associated with their business. Custom branding is inherited across all company sub-accounts.
Priority support
Receive even faster assistance with your webinar-related inquiries.
Reseller license
Become our special partner, brand and resell Digital Samba as your own!
Volume discounts
Big team? Get a lower price per license with our special volume discounts. Contact our sales team to learn more.
Full white-labelling
Remove the Digital Samba copyright, use a custom platform URL.
Simultaneous speakers
Maximum number of speakers in your webinars.
Unlimited
Custom roles
Invite participants as speakers, audience, moderators, or create a custom role with a predefined set of permissions.
Hide participants list
Keep the identities and numbers of your webinar attendees private, allowing you to conduct your webinar with peace of mind.
Contacts list
Create contacts in the dashboard, save their personal details, check availability and easily invite them to your webinars right from the platform.
Attendee moderation
Review and approve or reject attendees before they join your webinar, giving you greater control over who participates.
Chat moderation
Ensure that your webinar attendees have a productive and engaging experience by managing the conversations and keeping the chat on-topic.
Speaking permissions
Determine who will be given the opportunity to speak during your events, such as team members, guest speakers, or all participants.
Hosted in European Union
Our ISO 27001, SOC1, PCI DSS and NEN 7510 certified servers are located in EU, giving our European customers smooth and reliable connection capability.
GDPR-compliant
Digital Samba maintains GDPR compliance. All your data is processed and stored in the EU in accordance with European legislation.
SOC 1 Certified Data Centers
The data centre is SOC 1 certified with 24/7 operations and enterprise-grade security.
HIPAA compliant
Digital Samba data servers are HIPAA compliant, we don't store patient information.
E2E-encrypted
End-to-end encryption ensures only you and the person you're communicating with can read or listen to what is sent, and nobody in between, not even Digital Samba.
Password protection
Protect your webinar with a password. Lock the session to prevent unexpected attendees.
2FA (Risk Based Authentication)
Turn on two-factor authentication to secure your webinar platform and protect your users.
AES 256 bits encryption
We use government-grade encryption methods so your meetings are kept secure and private.
TLS/SSL certificates
Digital Samba uses TLS/SSL standards for encryption at the transit level.
Try before you buy - request a free trial now!
FAQs
Find answers and general information quickly
How does my subscription work?
Depending on your subscription period (monthly or annually), we charge your preferred payment method every renewal period and send you an invoice. You can edit or cancel your subscription at any time where changes will take effect at the end of your current period. We always remind you 48 hours before any renewal order processes in case adjustments are necessary.
What is the main difference between plans?
The price difference between plans reflects the max number of allowed attendees. The Starter plan includes one licence, which allows one meeting host. A host can run one webinar at a time. Professional and Business plans include an unlimited number of licences purchased under one business account.
Professional and Business plans offer more storage for your cloud recordings and media library, as well as advanced webinar features.
Can Digital Samba handle 1000 webinar attendees?
Yes, Digital Samba can host webinars of 1000 attendees or more. We need to make special arrangements for these resources, so please contact us in advance if you need to accommodate large events.
How long does it take to set up Digital Samba's webinar software?
Digital Samba for Webinars is completely integrated into your browser. It only takes a few seconds for users to join a live session. Hosts (licence owners) can start webinars instantly or spend extra time setting up branding and other custom features.
Can I customise the meeting platform with my own branding?
Digital Samba is the industry leader in white-labelling. Custom branding features, such as custom logos, fonts, colours and other options are available on all plans, but reach out to our sales team directly for full white labelling.
Do you offer discounts to larger enterprises?
Yes. Enterprise-level clients can access bulk pricing plans that are substantially cheaper per user. Contact our team to create a perfect custom plan that includes optimal pricing, features, and the level of support you need.
Do you have a free trial? How does it work?
Yes, Digital Samba offers a free trial period and technical demo to showcase what Digital Samba for Webinars can do for you.
The free trial period is intended to demonstrate the full capabilities of Digital Samba. The free trial comes with a complete feature set – but is not intended to be a long-term solution or substitute for a paid plan. Contact our team to get access to a 14-day free trial.
How is telephony minute usage calculated and charged?**
All meetings will run on computer audio by default. You may turn on toll-based teleconferencing when scheduling your sessions. If you exceed your plan's monthly telephony allowance, you will be charged €0.024 per minute per user.
Stable and secure
Experience a smooth and reliable high-quality connection that is always established quickly.
Browser-based
There's no software to download. Digital Samba's webinar software work right from your browser.
Exclusive support
With Digital Samba, you don't just receive support. You get a partner that is always there for you.
Join the thousands who use Digital Samba's webinar software every day.