Pick the plan that's right for you
Digital Samba Embedded
Integrate scalable & GDPR-compliant video conferencing into your software and mobile apps.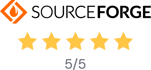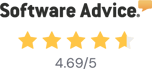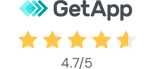 Meetings Free
Add video conferencing features to your app for free.
3000 participant minutes monthly
Up to 49 concurrent meeting participants
Up to 49 active video streams
Full mobile compatibility
Custom colours and layouts
100% free. No credit card required.
Meetings
Go to market with robust video conferencing.
Includes all features in Free Plan
25 000 participant minutes monthly
Up to 100 concurrent meeting participants
€0.014 per recorded minute
Remove Digital Samba badge
Monthly commitment, excl. VAT
Webinars
Host large-scale webinars, classes, streams, and more.
Includes webinar feature suite
Up to 2000 meeting participants
Up to 25 active video streams
€0.021 per recorded minute
Monthly commitment, excl. VAT
Enterprise
Need something special? Let us create your perfect custom plan.
Unlimited participant minutes
Super-admin account center
End user scheduling screens
Dedicated account manager
Monthly or annual commitment, excl. VAT
Powered by highly secured video conferencing API. Hosted directly in Europe.
Simple, smooth, seamless communication
WebRTC
We're fully committed to building the future of real-time live video on the web.
99.99% uptime
Commit with confidence and enjoy record uptime with to our carefully maintained infrastructure.
Embed instantly
By using a few lines of HTML code, you can embed a video conference in any website or app.
Ready to get started? Contact us.
FAQs
Find answers and general information quickly
What is the difference between Meeting and Webinar plans?
The Free and Meeting plans offer more concurrent speakers and great performance, showing up to 49 active video tiles in a grid
. There is no set-up fee.
These are ideal for companies who want ready-to-go scalable solutions for high-quality live video
.
The Webinar plan has more features.
These include our content library, secure file sharing, cloud-backed recordings, persistent chat, Q&A, and more
.
Currently, the Webinar plan allows clients to host large meetings of up to 2000 concurrent participants
. This requires a set-up fee.
How long does it take to set up Digital Samba Embedded?
The solutions provided by Digital Samba are easy to set up and deploy. The set-up time depends on which plan is being considered.
On the Free and Meetings plans, users have access to the video API. The video API can
be embedded
in a few minutes. The Digital Samba for Webinars plan takes longer to set up. Its rich feature set requires more DevOps to get up and running in an embedded environment.
What happens when I use my free participant minutes?
When you have used all your plan minutes, you will automatically be transferred to our per minute usage model. Extra minutes will be charged at a rate based on your plan, so you won't experience service interruptions. You can track your consumptions in the dashboard and plan your expenditures.
Free and Meetings plans have no set-up fee. The only plan with a setup fee is the Webinars plan.
The Digital Samba for Webinars setup process is unique to each customer's individual needs
. Contact our sales team for a bespoke quote.
Can I customise Embedded with my own branding?
Yes, full customisation is available. Customisation includes domains, vanity URLs, friendly URLs, logos, fonts, colours, registration/landing pages, layouts, and more. Contacts sales for more information.
Get started with Digital Samba
Get in touch with our team today for a 14-day free trial or an online demo.